You are currently browsing the tag archive for the 'Vanilla Heart Publishing' tag.
Gunfire. The noise startled Annie. She froze and cautiously looked around. She had left the room with the imprisoned girl. She was outside and there was a commotion. Nearby there were two police vehicles by a tree about ten yards away, both units were empty. There was an ambulance parked beyond the police cars. Annie found herself standing next to a building with grey wooden slats, some kind of shack or barn. The morning sun was just rising and the sky above still looked inky like a storm moving in. She stepped closer to the building looking for cover even knowing the bullets couldn't harm her.
Annie watched as a man running from the back porch fell right after another shot sounded. He was sprawled motionless on the ground between the tree and the house he had been running away from. The sun flashed off of an object that flew from his hand as he fell. An officer ran to the motionless body. He touched the man's neck to check for a carotid pulse, and then he looked up at another officer and shook his head. Using a latex glove he pulled from his pocket, the officer picked up the shiny object, a large butcher's cleaver with brown stains on the sharp edge. Another officer brought over a bag and the cleaver was dropped into it. They turned the dead man onto his back and patted down his body looking for ID.
"There's nothing." One of the officers called out to another member of their law enforcement team.
Someone said a curse word behind her. It came from somewhere around the corner of the shed.
"We have no clue where the girl is. Or why he took her." Dave was coming around the shed and shouting the information to the other officers.
Annie tucked herself even tighter against the wall of a weathered shed. She looked at the face of the man lying on the ground. "That's not him." She said aloud and shook her head as she stood next the wooden structure.
"What did you say?" Dave stopped short when he saw her. He cleared the corner of the shed just in time to hear her words. Dave looked puzzled.
Annie looked at him terrified. He was looking directly at her.
"Who are you? How did you get in here?" He pointed the handgun he pulled from his side holster at her. "What are you doing here?"
Annie stared back at him. Her eyes were wide.
"I asked you a question." His words were curt.
She paused and looked at the gun in his hand. "You can see me?" She sounded surprised.
He frowned. "Of course I can see you. What the hell?" Dave raised his handgun. "Where is the girl?"
"I don't understand…" Annie shook her head. "How can you see me?"
"Don't play games. I asked you a question." He paused deliberately between each word wondering who this girl was. He only knew from Gayle's driver's license that it wasn't her.
"Hey Boss, there's no one in the house." One of the police officers ran from the back door of the house to Dave. Dave's partner, Tim, followed. They looked at his raised handgun curiously. "Everything okay, Boss?"
Dave realized that neither man acknowledged the woman he was speaking to. "Yeah." He slowly lowered the handgun. "Any sign of the girl?"
They both shook their heads.
He was puzzled that no one else questioned how she got past their cars without anyone seeing. He was skeptical but it seemed as if no one else could see her.
"There… there's another guy." Annie said the words out loud.
Dave heard her, the others didn't. "Look for another guy." Dave felt compelled to repeat her words.
"In here." Annie motioned to the shed they were standing next to. "There's a secret room."
Dave hesitated. Then he turned to the other officers. "Check the shed out. Look for a hidden door or something." He looked at his partner, "Make sure there's no other way out." He looked back at Annie.
Dave and the other officer stood on both sides of the front shed door, both of them drew their guns in anticipation of danger. Dave nodded and his partner went to kick the door in. Before he could touch it, the door exploded outwards in splinters and the man with the dirty T-shirt that Annie had seen berating the girl burst out and attacked the two lawmen.
The three men scuffled. Dave quickly had the man pinned face down. He yanked his hands behind his back and cuffed him. "Where is the girl?"
Tim ran back around the shed when he heard the commotion, but stood back when he saw that Dave had everything under control.
"Fuck you." Angry man spoke into the dirt.
"No, fuck you, dirt bag." Dave pushed the suspect's face into the ground. Dave spoke to his partner. "Look for some kind of a secret room," he glanced back at Annie.
She remembered the musty odor; it reminded her of the root cellar at her uncle's farm. "It's underneath the shed."
Dave sighed, he felt like he was losing his mind and then he repeated her words again, "Check underneath the shed. Look for a trap door in the floor."
also available in foreign translations
Portuguese ~ Italian ~ French ~ Spanish
Day 3
Abandon Your Excuses
As a writer it actually pains me to hear the excuses many people make instead of following their dream to write. So many of the "reasons" people use to explain why they are not doing the very thing they say they really, really want to are decoys. People use excuses because of fear, because of false expectations, or because it just isn't that important to them.
If you really want to "be a writer", then write.
Making Time
"I don't have the time to write." That statement is a common one and often follows the declaration "I have the greatest idea for a novel, one of these days…"
Make one of these days NOW and write that book. No one expects you to finish writing all those magical words in one sitting, or even two. If you really want to write, there is time to write. Most published authors and writers have first or second jobs, families, schooling and other responsibilities. Few people can devote an eight hour work day to writing that great novel.
Part of the writing process is simply thinking – and we can think of scenes, characters and plot twists while we are doing housework, sitting in a traffic jam, riding the subway and even while we are in the shower. Keep a pad of paper in your briefcase, purse, in the kitchen. In your desk drawer, or next to your favorite TV chair to scribble notes whenever an idea occurs to you. Many writers keep a pad and pencil on the nightstand to record bits and pieces of dreams before they vanish away in foggy memories.
Keep a file folder or a large envelope near your desktop or other workstation and store these snippets. These snippets will help you organize your thoughts and begin writing your story. You can find 15-minutes, or more, to write full sentences on a legal pad or type words on a keyboard. Just fifteen minutes, the time it takes to drink your morning coffee, the time it takes to let your hair dry after a shower and you will find your story growing.
What If No One Likes It?
It is possible, even likely, that you will find editors and readers who do not like your work; that doesn't mean that it is not good. Try again with another editor or a different audience.
When you walk into your local bookstore, are you apt to want to read every book that is on the shelves? Some of the topics won't appeal to you, sometime you just don't like the writing. It's the same with your writing, not everyone is going to be enamored. Send your queries out to different markets. And while you are waiting, keep writing.
Many successful authors "papered" their office walls with rejection slips before connecting with the one right person.
I Don't Know How to Go About Publishing a Book
Most of us didn't, some still don't. First you have to write the book and then you have to find a publisher. Speak to other writers, read magazines or books that appeal to the market you wrote for. Take names off of magazine flags (staff listings), look up publishing names you see on book spines. Join writers' forums and ask questions.
Most reputable publishers will take the time to explain the process. Understand that there are several different publishing methods. You can publish (if you are lucky to make the right connections) through a large house, small traditional press with small runs, small press with print-on-demand, e-publishing, and self publishing. Study the terms and again, speak to other authors. Lastly, don't sign anything until you are sure you understand what it means.
Activity: Write an instruction guide for a common, everyday chore (housework, driving, dressing, making a phone call, etc.). Avoid making a simple list and using mere phrases. Write this instructional guide in the form of paragraphs and complete sentences. Make it detailed so that even if someone has never used a telephone they will know how to make a telephone call, etc.
Activity: Using the seven numbers of your telephone number, in any order, write a very brief story about people sitting around a dinner table (how many people, how many dinner rolls, etc).
***based on the long-running***
60+ Days to Live, Breathe, & Write  gives both the aspiring writer and the accomplished writer two complete months of lessons about the craft of writing and being a writer, from time management to social networking, organizing queries to publication, the business of being a writer, and more.
buy links
Prologue
Deanna had a heavy feeling as she headed to work. Maybe it was just those extra bills that had come due. She had been sending a large portion of her paycheck back home to her folks ever since she came to the city. There really wasn't that much paycheck to go around. She hadn't been prepared for that assessment the landlord passed on to his tenants for the boiler repair. There just wasn't any place else where she could cut spending. She already walked to and from work, never went out and spent money with her friends, and she even bought day old breads and produce rather than fresh. She counted her blessings on a daily basis that she had a job and a roof over her head, no matter how meager, but she found herself bordering on frustration every time she balanced her checkbook.
She made up her mind, today she was going to ask Rob if there was any way he could raise her salary a bit. She was willing to take on extra work; she just needed to be able to keep sending money home. The hurricanes had pretty much devastated parts of Louisiana over the last few years. The resulting tornadoes hit surrounding areas and wiped her folks out. There was no way they were able to rebuild their home and the business. She graduated high school out of a makeshift building before the last round of storms hit. Her original plans were to remain at home for a while and maybe find a job down there. Her parents had always figured she could come into the shop with them but there was no more shop to generate money.
Deanna decided to go someplace where she could earn some money to send home to them. Deanna made the move to New York City and had been trying to build a life for nearly a year. A trailer sat on the site near where Deanna remembered her favorite tire swing ever since Katrina and Rita ravaged the area. Her parents didn't complain. There was no way she wanted to let them know how tight things were for her. She let them believe that money was rolling in or they never would have accepted the money she sent back home.
Clutching her purse tightly to her side, Deanna entered the bank. She was supposed to get some smaller bills for the register this morning on her way into work. She didn't like walking around with so much money, but Rob insisted that he trusted her to take care of things. Deanna wasn't naïve; she knew that her neighborhood wasn't exactly the most crime free in the city. She worried about the responsibility of carrying that much money. If she lost it, there was no way at all that she'd be able to replace it. There never had been any temptation to take what didn't belong to her but she did allow herself a brief fantasy during the night that the wad of bills in her purse was really hers.
She stepped in line with about half a dozen other customers. She stood behind a very broad shouldered man in a suit and she had to stand on tip-toe to try to look around him to see how fast the line wasn't moving. He turned towards her and smiled as he adjusted his glasses. His brown wavy hair and bronze complexion stood out against his light brown suit. The ends of his hair brushed his collar. Deanna smiled back politely while hoping she wouldn't encourage him into a conversation.
He was very attractive and she kept looking towards him when he wasn't looking at her. Under other circumstances, she wouldn't have minded trying to engage him in a conversation. But as it was, she needed to be at work soon and she couldn't forget the money she was carrying. He kept checking his watch and she wondered if he was late for some important business meeting. Deanna checked her own watch and hoped she could make it to the store in time to open the doors on schedule.
Finally the gentleman in front of her was the next in line. Suddenly there was a shout and a scream. Deanna turned and saw two men –and then a third–with stocking-covered faces waving very large and frightening handguns.
"Everybody get down! And keep your faces to the floor."
All of the bank's customers obeyed immediately. When Deanna raised her head to watch what was happening, the man who had been standing in front of her gently pushed her back down.
"Do as they say," he cautiously whispered to her from his own position on the floor.
She could see the feet of the frightened tellers as they were ushered toward the front of the counter to join the rest of the customers. One poor young man was stopped and dragged back behind the counter to empty the cash drawers into a sack. Deanna heard muffled sobbing around her.
One of the masked robbers was moving through the mass of people on the floor demanding wallets, purses and jewelry. Perhaps foolishly, Deanna decided she wasn't going to give up the store money without some kind of protest. She also slid her grandmother's birthstone ruby ring off of her hand and slipped it down her bra front for protection.
"Open your purse."
"No." He grabbed for it and she wouldn't let it go.
"Damn it, it's not worth dying for." The man spoke to her again in a harsh whisper. She saw that he was eagerly handing over his own wallet.
The purse was wrested from her hand. "No. Give it back!"
He heard the gentle twang in her voice and was intrigued by it. "Don't be an idiot!" he grumbled under his breath.
Deanna raised her head and her voice in anger. "Will you just be quiet! Ow!" She felt her head being yanked backwards by the hair and she found herself staring at the stocking face of one of the robbers.
"Stand up!" She was forced to her feet. "You want to fight?" A gun was pressed against her ribcage. "I'll give you something to fight about." He started to push her towards one of the office doors.
"Where are you taking me?" Sudden terror seized her. She tried to break away but found his grip on her was too strong. "Please. I'm sorry…" Her imagination ran wild with horrible possibilities. Tears began to sting her cheeks.
"Well gee, I got me Scarlett O'Hara, boys." The bank robber laughed as he announced his find to his cohorts.
"Let her go." The man from the front of the line made a meek plea for her safety.
"Mind your frigging business!"
Deanna continued to struggle and finally broke free. The robber lunged for her. Faster than she was aware, the suited customer was standing and pushed her protectively behind him. He blocked the robber and they scuffled. She stepped backward and was terrified to see the robber gain the advantage and hold the gun to the man's temple. One arm wound its way around the would-be rescuer's neck and he was quickly subdued.
She stood trembling. "Oh Gosh, I'm sorry…"
No one else wanted to take a risk. Everyone obeyed the robbers' demands. The young teller finished filling the bag, customer pockets were emptied of valuables. The gun was still being held on the attractive stranger.
"Get back down on the floor!" The robber commanded Deanna to lie down on the floor.
She was shaking with fear and with guilt. "Please let him go."
"Lie down!"
She hesitated briefly and then did as she was told.
"Now everyone just remain where you are. Count slowly to three-hundred. If I hear any police sirens or see any cop cars, I will kill this man." The robbers began to back out of the bank with one of them dragging the struggling man with him.
Deanna couldn't let them just take the man with them, not after he had risked himself to save her. She looked up and saw a large ceramic demonstration piggy bank on the counter; as soon as she saw the robber look away, she jumped to her feet and grabbed it. She ran after the robber holding the hostage and struck him in the back of the head.
The robber stumbled. "Run!" She screamed at the stranger. He stared at her in disbelief. "Run!" Finally he made a hasty retreat to the street.
Before Deanna could get safely back into the bank, she found herself being grabbed again and this time the gun was held to her head.
"You little bitch." The robber's voice was raspy. "You're coming with us instead, then." He dragged her pleading out the doors and threw her into a van just outside on the street.
Another one of the assailants grabbed her to tie and gag her as the vehicle made a hasty retreat. About a block later, the van made a quick stop and Deanna was surprised to see the suited customer step into the van.
He looked at her in anger. "You couldn't leave well enough alone, could you?"
To purchase: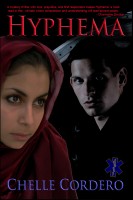 Prologue
Matt was looking down over the dark water as they were being buffeted by the winds.
"It's always choppy over here," shouted Tony, the pilot. "You get used to it after a while."
They had just finished their pre-flight check when they got banged out on an emergency transport job. The patient, a diabetic male in his forties, was in distress after being pinned under a car in a freakish accident. The bulk of the damage was centered on his back after the car fell off of its jack. His urine was filled with blood and he needed immediate transport to a level one trauma center.
North Carolina's Outer Banks had a reputation for beauty and serenity. Several old fishing villages dotted the barrier islands along with spacious homes and bed and breakfasts. Matt was thinking of taking Sudah and Aden there for a weekend jaunt soon.
Luckily the area was served by a state of the art hospital center so any injured or sick could be treated there without the hour-and-a-half commute a car would need. With a serious trauma, patients could at least be stabilized, and air transportation used to one of the trauma centers inland.
"Have you ever been out here before Matt?" Frank was a thirty three year old critical care flight nurse who had grown up in the area.
"Nope. First time." Matt had not ventured far from New York where he grew up until he decided to move his family to North Carolina after a job offer from NC Air EMS.
The LZ was lit up on the grounds of the hospital and Tony was preparing to put the chopper down. Matt and Frank remained quiet. All three were communicating through the headsets in their helmets; the sound of the rotor above them would have made it too noisy to talk otherwise.
It was still his first week in the new job and only his second living in the area. It amazed him that Sudah was so supportive even though he practically yanked her and the baby from New York. She stood by him, never questioning his decision and saying goodbye to their friends without even a tear. He was going to do everything he could to make sure this worked.
Matt felt the EC 145 bank hard to the right as Tony brought the bird around. His harness held him securely in the seat. He smiled as he watched the landscape grow bigger and realized that he was finally in his dream job.
Buy Links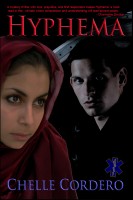 Prologue
Matt was looking down over the dark water as they were being buffeted by the winds.
"It's always choppy over here," shouted Tony, the pilot. "You get used to it after a while."
They had just finished their pre-flight check when they got banged out on an emergency transport job. The patient, a diabetic male in his forties, was in distress after being pinned under a car in a freakish accident. The bulk of the damage was centered on his back after the car fell off of its jack. His urine was filled with blood and he needed immediate transport to a level one trauma center.
North Carolina's Outer Banks had a reputation for beauty and serenity. Several old fishing villages dotted the barrier islands along with spacious homes and bed and breakfasts. Matt was thinking of taking Sudah and Aden there for a weekend jaunt soon.
Luckily the area was served by a state of the art hospital center so any injured or sick could be treated there without the hour-and-a-half commute a car would need. With a serious trauma, patients could at least be stabilized, and air transportation used to one of the trauma centers inland.
"Have you ever been out here before Matt?" Frank was a thirty three year old critical care flight nurse who had grown up in the area.
"Nope. First time." Matt had not ventured far from New York where he grew up until he decided to move his family to North Carolina after a job offer from NC Air EMS.
The LZ was lit up on the grounds of the hospital and Tony was preparing to put the chopper down. Matt and Frank remained quiet. All three were communicating through the headsets in their helmets; the sound of the rotor above them would have made it too noisy to talk otherwise.
It was still his first week in the new job and only his second living in the area. It amazed him that Sudah was so supportive even though he practically yanked her and the baby from New York. She stood by him, never questioning his decision and saying goodbye to their friends without even a tear. He was going to do everything he could to make sure this worked.
Matt felt the EC 145 bank hard to the right as Tony brought the bird around. His harness held him securely in the seat. He smiled as he watched the landscape grow bigger and realized that he was finally in his dream job.
Buy Links
Hipema (Spanish Edition)
by 
Chelle Cordero and narrated by 
Mariana Sanchez Carranza
EMS Novels Bundle Pack
featuring Final Sin and Hyphema
by Chelle Cordero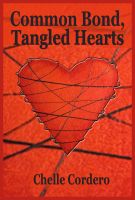 Prologue
If he was reading her surprised expression right, she was expecting somebody else to be on the other side of the door when she swung it wide open. Cautiously, the willowy blonde pushed the door partly closed before politely inquiring if she could help him.
Justin took his time letting his eyes roam from her short, tousled hair down to her very long legs. He noticed, in typical male fashion, how very shapely those long legs were. She was wearing a loose fitting shirt and cut off jeans, her feet were bare.
Layne felt uncomfortable as the stranger's eyes made their leisurely excursion. She closed the door just a little bit more and then fortified her courage with the thought that her nosy neighbor, Mrs. Addamson, would open her door at the least little yell she might make.
"Is there something you want?" She impatiently asked him and then blushed when his eyes flew up to meet hers with an amused smile.
Oh baby, where have you been all my life? He thought and then smiled politely. "I was looking for…" he carefully checked a piece of paper he held in his hand. "…for Layne Gillette." Justin said 'Lane'.
She refrained from correcting his pronunciation. For the last few years, Layne had explained to people that it was pronounced like Janie except with an L.
"Who's asking?" No matter that he seemed to fit the exact description of tall, dark and handsome that she and her friends always joked about, she was wary of any stranger who came looking for her.
"My name is Justin Ross…" He waited just a moment to see if there was any recognition, he was disappointed. "I was told that Layne Gillette lives here."
"It's Lay-nee…" She was expressionless.
"Hi, I take it you're Lay-nee?" His eyebrows arched as he emphasized the proper pronunciation.
"What do you want?" Layne inconspicuously braced herself against the door so she could slam it forcefully in his face if need be.
"It's… uh… personal. May I come in?" He was mesmerized by her golden eyes.
"No." She was firm.
It took a moment before her refusal totally sunk in. Not many dared to refuse Justin Ross anything. He took a deep breath in and started to patiently explain to her that he needed to speak with her privately. "Look, I just came a long way… and we really need to talk…"
"Hey Mom, is that Rita?" The childlike voice startled the both of them. Layne turned her head to answer when Justin pushed on the door with his hand and knocked her off-balance. The door swung open and Justin got his first look at the little boy who had his mother's golden eyes. Like his own hair, the boy had jet-black curly locks and the contrast was extraordinary.
"Is that him?" Justin pushed his way past Layne and went to the boy. "Are you Dennis?"
The little boy stared at the stranger who had pushed past his mother. Justin didn't mean to scare him and started to smile.
She was ready to physically tackle him as she shouted at her son. "Go to your room… now!"
"But Mom…" The boy looked between the stranger and his mother.
"And close your door!" She put herself between the stranger and her child. The door to the hallway swung wide open.
"Mommmm…" He did his best to hide his trembling lower lip.
"Now!" Layne stared at him until he obeyed. She stood with her hands against Justin's firm chest to block his advance. She swung her gaze back to Justin, he could have sworn her eyes glowed with rage. "Did Charlie send you?"
He was puzzled by her strange behavior. She seemed overly melodramatic. All he wanted to do was see the boy. "Who's Charlie?" He was annoyed when he heard the click of the boy's bedroom door.
"Just answer the damn question!" Layne had tried to mentally prepare herself for just this kind of confrontation for the last six years, but she never thought her anger or her fear would be so great.
"I don't know… who the hell… Charlie is!" He forcefully brushed her hands off of him. "Look, I came to speak to you because…"
"If Charlie didn't send you, who did?" She cut him off.
Justin tried to control his own frustration. He understood this woman's need to protect the boy from someone she didn't know, but he needed desperately to see the boy. He resented her refusal.
"No one sent me!" He made sure not to yell.
"Then why are you here?" She wouldn't trust him.
"Because… we need to talk." It was harder to say it than he realized.
Layne was prepared to defend her son with her life if she had to. "…about what?"
"You and I need to talk. I'd really like to do this calmly." Justin knew she wasn't going to react very well. She was being too overprotective without knowing the reason for his visit. Once she found out…
"What do you and I have to talk about? There's nothing for us to talk about." She wasn't letting her guard down for anything. And if he thought he could just come in here and shove her around, he'd soon learn differently.
"Layne…" He tried to reach out for her, she sidestepped him. "We need to talk about… our son." He saw her look of shock. "We need to talk about Dennis."
She slowly turned her head to look at a photograph of Dennis that was sitting on the top of her television set and made the comparison to the man standing in front of her.
Suddenly she screamed at him and began to beat at his chest with her clenched fists. "Get out! Get out of here! Get the hell out of my home!"
"Layne, calm down." Justin tried to defend himself from her blows. He grabbed at her hands and tried to hold the struggling woman away from him. "Stop struggling. Just calm down!" That's when he heard a door open.
"Should I call the police, Layne?" Mrs. Addamson called across the hallway from the protection of her own doorway.
Justin wanted to see the boy again. He wanted this beautiful lunatic to stop attacking him. He didn't want to have to call his lawyer to get him out of jail. "I'll be back." Justin turned on his heel and left. Mrs. Addamson slammed her door as he entered the hallway.
Layne pushed the door closed behind him and locked it. Then she sunk down to the floor and held herself to keep from trembling.
buy links
He entered the autopsy suite passing the heavy wooden sign next to the door. It said, "Hic locus est ubi mors gaudet succurrere vitae". Once before when Jake had been here, he had asked for a translation of the Latin words and was told, "This is the place where death rejoices to teach those who live." He was anxious to learn and he hoped Holly would be anxious to teach. He had high hopes that they could learn something, anything that would lead them to the murderer. Two men were waiting for him as he donned a surgical gown and protective eyewear.
Holly's body was already lying on the shiny, aluminum dissection table. The table, a little more than waist high, was edged with an aluminum channel to allow blood and fluids to drain away from the body. The room was uncluttered and glaringly bright. It was a stark reminder of the lifelessness of the cadavers stored in the drawers along the wall. Soft music played from a radio on the counter in contrast to the harsh reality of the body lying motionless on the sterile looking table. Jake was always impressed with the clean up after an autopsy, the table always looked totally fresh and unused in time for the next patient. And there was always a next patient to fill the spot. That supply never seemed to end.
Dr. Ramos, the pathologist in charge of the lab, explained that one of his residents had already taken care of Beth, the charred corpse, early in the morning. He would complete his report and get it to Jake as promptly as possible. The first-year-resident assigned to assist Ramos with this autopsy was looking ever so proper in his starched white lab coat and was nervously readying a number of quart-sized jars for organ tissue samples to be sent to the lab for toxicology tests.
The doctor donned clean gloves before adjusting his goggles. "Pretty messy scene last night, huh?" Ramos spoke with ease, almost as if he was chatting with a familiar friend over a card game. Well into his sixties, the study of body parts and what they could tell you about how a person lived and died had always fascinated the doctor. He was well accomplished in his field and his word was highly respected in all the circles of investigation and trial. The doctor lived by the words on the door and truly believed that the dead rejoiced in communicating with him.
Although it was Ramos' responsibility as Medical Examiner to pen all final autopsy reports, in recent years he had often allowed younger pathologists and first and second year residents to perform the more mundane procedures. He was personally overseeing this autopsy on Holly as a favor to Jake and to help speed along the findings and bring closure to his investigation. Dr. Ramos had the utmost respect for Jake Carlson, he had always been a man of his word who always sought the truth and justice for the victims. Ramos also got a special kick out of Jake's interest in the autopsies and his own regard for listening to what the dead had to say.
It was a shame, mused Ramos that Jake hadn't chosen medicine as his career, but then again, he was very good at what he did. If he weren't so good, he never would have made it to the rank of Commander, especially as early as he did. Carson had certainly been a few years younger than his two most recent predecessors had been when they earned their titles. In the good doctor's opinion, if that old goat sitting in the Chief's chair ever decided to retire, Jacob Carson would probably find himself heading up his department.
Jake sighed. "Yeah. Unfortunately, with all the people who responded, all the trampling through the place, I can't shake the gut feeling that we missed something."
A crime scene should remain undisturbed, victim's bodies should remain where they're found, there shouldn't be any bloody footprints belonging to rescuers. While so many of the EMS and fire personnel were careful not to disturb any more of the scene than they needed to, it had been impossible to maintain the complete integrity of the scene. Too many shoeprints to get anything clean, too many clothing fibers left by responding police and rescue workers, and the fire department destroyed evidence as it put out the fire.
It made Jake feel more than a little guilty and certainly sinister that he would have preferred no survivors that had to be removed from the cabin. Of course he wanted survivors, he corrected his thoughts silently, he just wished they had all been outside of the cabin when they were found. "Now we'll have to waste time getting shoeprints and all from everyone who was there."
"I've already begun my external examination. We've recorded the height and weight, her clothing and the general appearance." The girl had been dressed in a torn, gauzy white shroud similar in shape to a judge's robe, or graduation gown, and it had emphasized her youth.
The gray-haired doctor motioned that he was once again turning on the tape recorder to dictate his findings. "We have multiple lacerations and avulsions of both breasts, while there was profuse bleeding, no arteries or veins were compromised. This appears to be a non-fatal injury.  There are also severe contusions and rope burns circling both wrists and ankles, these appear to be consistent with a struggle. There was no evidence of tissue samples under the victim's nails. Some light bruising around the mouth and laterally on both cheeks are in conformity with the type of gag the police report described."
"The pattern of the lacerations and the tearing of the breasts seem to have been done with a common variety garden tool. We are comparing the markings to some of the hand tools found at the scene." The abandoned tool shed was located at the perimeter of an old farm that had been sold to a developer for new housing. Like most of the suburbs, active farms and open land was giving way to an increased population.
Dr. Ramos removed the thin white sheet that had covered the young girl's body. "I noted the absence of any body hair on the trunk, including the pubic area. She seems to have been freshly shaved. There also appears to have been vaginal bleeding." He gently inserted a speculum into the cadaver's vagina and adjusted the light behind him. Jake was impressed with the respect Dr. Ramos showed in his handling of the young victim's remains.
"There appears to be several lacerations and contusions along the inner membranes. My impression is that a hard object penetrated the victim, possibly something jagged. I am going to swab the vaginal canal for any evidence of fluids." If any semen was present, then the DNA would be run through the computers.
Remembering that Julie had told him about Andrew Larkin telling her he had sex with Holly, Jake made a mental note to have Larkin called in for a DNA sample for comparison. He watched as several swabs were bagged and labeled for the lab. He spotted a small amount of a white chalky substance on the side of Holly's knee. "Doc, what's this?" Jake pointed making sure not to touch and contaminate the body.
"I don't know." Ramos walked around the table to Jake's side. "Only one way to find out."  The doctor scraped the white substance with a cotton swab and dropped it into another plastic specimen bag to send to the lab.
Dr. Ramos finished his examination of the outer body. Then he picked up a shiny knife and cut a large Y-shaped incision into the girl's chest with a sharp, long blade and separated the fractured ribs that were not uncommon after CPR compressions. Since dead people didn't bleed, there was only minimal oozing along the incision.
After cutting the cartilage that held the remaining ribs to the sternum, Ramos folded back the skin to expose Holly's heart and lungs. "This girl was a heavy smoker." He directed Jake's attention to the less than pink lung tissue he had just sliced into. "Her heart is somewhat enlarged and shows some signs of cardiomyopathy," he looked up at Jake to explain, "that's a muscle weakness."
"After the heart is weighed, I'm going to have some tissue samples sent to histology. Since the police report indicated that there had been cocaine use reported, I'll ask them to look for some amounts of Benzoylecgonine in her body." Benzoylecgonine was a telltale and lasting ingredient found in cocaine, an element that sometimes could be found up to a few weeks after its use in a person's bladder.
The examination continued with an ongoing litany for the tape recorder. Ramos indicated that, since the girl's stomach was nearly empty, death had been several hours following her last meal, possibly a full day or more. The information bothered Jake, but he wasn't sure how important it was or not. Larkin had indicated meeting the girls in a bar, Jake figured they'd have ingested at least drinks, pretzels or popcorn. If she had been a frequent cocaine user, that could explain why she hadn't eaten recently.
"She appears to have a small needle puncture in her antecubital fossa," the doctor pointed towards the crook of the girl's right elbow. "But there are no track marks or other visible punctures to suggest any illicit needle drug use."
A little bit more than two hours after Jake had entered the room Dr. Ramos and the resident had returned the bulk of the organs to Holly's body cavity and the resident was busy sewing up the Y-incision. Various samples of tissue were packaged and on their way to the lab for study. "Based on my initial examination, the apparent cause of death was cardiac arrest. Contributing factors would include an enlarged and weakened heart and severe blood loss."
Dr. Ramos let the resident finish sewing the cadaver closed and preparing the body for release while he went to wash up. "So Jake, are you up joining me for lunch?
buy links
He bent over her and picked her up, cradling her in his arms. Adam tried to memorize every feeling, the scent from her hair, her weight in his arms, and the way she opened her eyes and smiled just before she wound her arms around his neck.
"Hmmm… what time is it?" Her voice was sleepy.
"After three."
"How are you ever going to get up in the morning?"
He was amused by the way her words slurred. "I'll go in late." He walked into their bedroom and placed her gently on the bed.
Adam helped her while she fumbled into a night shirt and crawled under the blankets. Then he went to his side of the bed and stripped, leaving his clothing on the floor. He got under the covers and pulled her body up against his, he kissed her on the top of her head and whispered "G'night." Before he reached to turn out his night table lamp, he stopped to watch her sleeping in their bed… another memory for him to store.
Surprisingly Adam had woken early after all. He quietly got out of bed without disturbing her, took the folded paper from his pocket and took a pair of pants with him to put on after he left the room. In the kitchen he plugged in the pot of coffee that Davie had left prepared and leaned against the counter to read the report. In all test groups, '589APPLE' had significantly improved the healthy development of the fetus in-utero by directing nutrients and necessary vitamins to the growing embryo. Various laboratory animals were used throughout the stages. Thanks to the administration of '589APPLE' hundreds of healthy baby rats were born during this testing period with an improvement of nearly seventy-five-percent in overall development, survival and general health over the control group which did not receive '589APPLE'. Many more test groups were used in the studies, most of them showed extremely high neo-natal success rates.
However, Adam noted, the more complex the animal in the test group, another statistic registered. By the time pregnant laboratory monkeys were given the drug, while most of the babies were born healthy, the maternal health began to suffer with one fatality attributed to malnutrition. The human test group consisted of twenty-five pregnant females who were given the drug; four mothers died within twenty-four hours of birth, two died prior to birth and their healthy babies were delivered by Cesarean section, seven more were hospitalized suffering the effects of starvation and one more died within six months after. The summary at the bottom of the report cited the fifty-percent of human mothers who suffered illness or fatality after taking '589APPLE' during at least five months of the gestation period.
Autopsy results of the fatalities showed that not only did the drug direct more of the ingested nutrients to the fetus, but it also 'attached' itself to the digestive track and prohibited any significant nourishment from being absorbed into the mother's body. A recommendation was made to Dr. Bryan Chapman, the Vice President of Regularity Affairs of the pharmaceutical company, that the formulation of the drug be examined and altered to reduce this risk to the mothers. The author of the summary, who signed only his initials, proposed that production of '589APPLE' be postponed indefinitely.
Adam was dismayed that this supposedly beneficent drug could have such devastating effects. He also was aware that he had made it possible for this drug, with its current potentially lethal formulation, to be manufactured and distributed in third-world countries and on the black market everywhere. This drug had the potential to turn a growing baby into an insidious parasite that could kill its mother. There was no choice left, he had to stop it.

buy links
"We just got into town. I haven't had a chance to make any connections yet. I'm trying to get a job and I have to open a bank account. I just enrolled my son in the school." Donna took the handwritten receipt from Annie's hand. "Thank you. This apartment will be perfect. I'm grateful that you're renting it to us."
Donna explained to Annie that she and her four-year-old son were slowly meandering their way across the country, but she realized that the child needed a stable place to live instead of being on the move constantly. She was driving through and liked the small town atmosphere she noticed in Catawai.
Donna told Annie that she was a recent widow and that her husband died of cancer, it was already very advanced when they discovered it. Neither she nor her late husband had any family. She wanted to move away and get a fresh start where there weren't so many memories. She wanted someplace where her little boy could grow up without the constant reminders of a dad who was no longer there for him.
"There wasn't much that Gene left us, but he had taken a small term life insurance policy, so at least I have cash in my pocket to pay our way for a bit without worrying too much." Donna shrugged. "Hopefully I'll get that job I interviewed for…"
Annie listened sympathetically and tried not to ask too many questions, but she noticed a look in Donna's eyes that she thought she could understand even without knowing why. She couldn't say for sure, but she knew that Donna wasn't being entirely truthful. Annie suddenly realized why she felt connected with the woman. She wondered if she had ever had that same look during the years she needed to escape from Scott. Annie decided not to question Donna's story, at least not for the time being. Maybe she could even find some way to help the other woman.
Rencontre avec son Karma
Chelle Cordero
Ma vie a changé après ma mort.
Ce n'est pas comme si j'avais des pouvoirs particuliers.
Simplement, ils ne me comprenaient pas.
Ils me sous-estimaient.
J'avais un don.
"Un trio d'agresseurs masqués s'était introduit dans trois maisons de la région. Jusqu'à maintenant, personne n'avait été tué, mais le propriétaire de la dernière maison s'était défendu. En retour, il avait été frappé assez gravement à coup de crosse. Normalement, Catawai était une petite ville tranquille, une ville-dortoir."
Dave enquête sur ces cambriolages jusqu'à ce qu'il fasse une rencontre inattendue…
Prenez votre copie aujourd'hui!
Also Available through
!Indigo, Bucher.de, Angus & Robertson, WHSmith, Thalia, Tolino, Streetlib, 3M, Baker and Taylor, Follet, Overdrive, Gardners, Chegg, Google Play, and more!
Also Available in English as
Print, Audio, and Ebook
 and as Spanish translation
 Photo de Mark Engelman
Chelle Cordero
Chelle Cordero écrit des histoires de passion et de suspens. Vanilla Heart Publishing a publié neuf de ses romans : Barlett's Rule ; His Lucky Charm ; Within the Law ; Courage of the Heart ; Final Sin ; Hostage Heart ; A chaunce of Riches ; Common Bond ; Tangled Hearts et Hyphema. Chelle travaille actuellement sur son dixième roman et nous promet déjà une aventure riche en actions et en histoires d'amour émouvantes. Depuis l'âge adulte, elle a écrit à la fois des livres de fictions et de littérature non romanesque. Vanilla Heart Publishing publie ses livres depuis début 2008.
Ses livres lui ont valu plusieurs éloges dont : Barlett's Rule, qui a fait partie du Top Dix des lectures de Carolyn Howard-Johnson en 2009 ; Final Sin a eu le titre de « Honorable Mention » dans la catégorie Fiction du NY Book Festival en 2010 et a été nominé en 2009 pour le Prix Pushcart ; Hyphema a gagné le Friday Book Cover Vote sur le site Shades of Love, le 9 décembre 2011 ; A Chaunce of Riches a été élu Meilleur Premier Chapitre par les lecteurs de D. Renee Bagby, en avril 2010 ; Hostage Heart, Final Sin et A Chaunce of Riches ont fini dans les dix premiers selon les sondages des éditeurs et lecteurs, en 2009. Chelle a été sélectionnée parmi les « 50 Great Withers You Should Be Reading » publié par The Author's Show en 2010.
Vous pouvez retrouver Chelle Cordero sur son blog : http://chellecordero.blogspot.com/, ou sur le blog promotionnel : http://ccepotourri.wordpress.com/. Elle offre un atelier d'écriture hebdomadaire aux inscrits du Blog Kinsley sur : http://bit.ly/pILcG. Sur son site internet http://ChelleCordero.com, vous trouverez des informations sur tous ses livres et toutes ses représentations. Les bloggeurs et la presse sont invités à visiter l'espace presse de Chelle sur https://chellecordero.com/media/, où ils trouveront des photos téléchargeables et d'autres informations.
Chelle habite dans le nord-est des États-Unis avec son mari, Mark et sa famille. Ils ont deux enfants, déjà adultes, Jenni et Marc (&Trish) ; ils vivent aussi avec trois chats coquins et gâtés dont l'un d'eux a élu domicile sur le bureau de Chelle. Chelle est journaliste indépendante à plein temps pour plusieurs magazines ; ses articles paraissent régulièrement dans le nord de l'Amérique. Elle écrit une rubrique mensuelle sur les problèmes des NYS Emergency Medical Services (services d'urgence), en tant que NYS Emergency Medical Technician (First Responder News).
Éditions françaises
traduction par
Audrey Vennin
Audrey est née à Arras dans le nord de la France. Elle est traductrice indépendante de l'anglais et de l'italien au français. Après une expérience en tant que pilote de chasse dans l'Armée de l'Air française, elle a étudié la littérature anglaise et italienne à l'université de Lille 3. Elle habite en Europe avec sa famille et voyage beaucoup. Toujours curieuse de découvrir de nouveaux livres, elle aime aussi écrire.
 Audrey is born in Arras in the north of France. She is a freelance translator from English and Italian into French. After an experience as a fighter pilot in the French Air Force, she has studied English and Italian literature at Lille 3 university. She lives with her family in Europe and travels a lot. Always interested in discovering new books, she also likes writing.
from