You are currently browsing the tag archive for the 'dreams' tag.
JUST BROWSING THE INTERNET AND
FOUND A FEW TERRIFIC QUOTES
"I raise up my voice—not so that I can shout, but so that those without a voice can be heard…We cannot all succeed when half of us are held back."
~ Malala Yousafzai
~~~~~
"The biggest adventure you can ever take is to live the life of your dreams."
~ Oprah Winfrey
~~~~~
"For most of history, Anonymous was a woman." ~ Virginia Woolf
~~~~~
"Owning our history can be hard but not nearly as difficult as spending
our lives running from it." ~ Brene Brown
~~~~~
"If you are always trying to be normal, you'll never know how amazing
you can be." ~ Maya Angelou
JUST BROWSING THE INTERNET AND
FOUND A FEW TERRIFIC QUOTES
"Where there is no vision, there is no hope." ~ George Washington Carver
~~~~~
"You can lead a man to Congress, but you can't make him think." ~ Milton Berle
~~~~~
"The way I see it, if you want the rainbow, you gotta put up with the rain."
~ Dolly Parton
~~~~~
"It's not how big you are, it's how big you play." ~ John Wooden
~~~~~
"Commitment separates those who live their dreams from those who live their lives regretting the opportunities they have squandered" ~ Bill Russell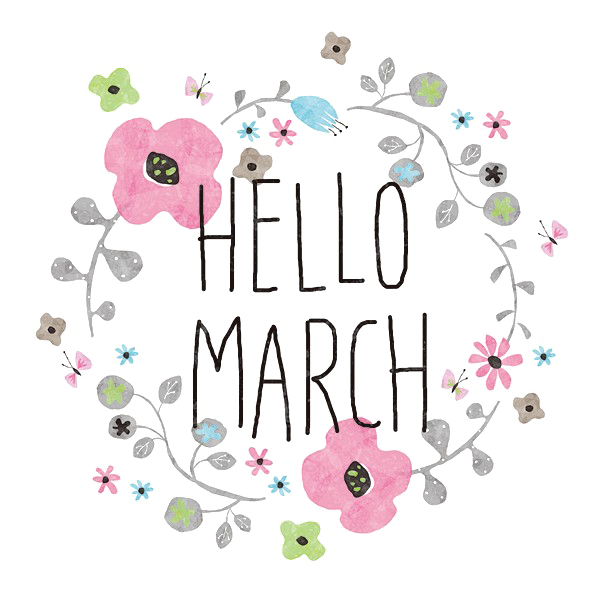 JUST BROWSING THE INTERNET AND
FOUND A FEW  TERRIFIC QUOTES
"As long as I am breathing, in my eyes, I am just beginning." ~ Criss Jami
~~~~~
"For us to bear the fruits of our trees, the roots need to go beneath."
~ Goitsemang Mvula
~~~~~
"Throw your dreams into space like a kite, and you do not know what it will bring back, a new life, a new friend, a new love, a new country." ~ Anais Nin
~~~~~
"Anyone who's looked into a newborn's innocent eyes should realize how incredible it is to be blessed with a new life." ~ John Kennedy
~~~~~
"The future belongs to those who believe in the beauty of their dreams."
~ Franklin D. Roosevelt
JUST BROWSING THE INTERNET AND
FOUND A FEW  TERRIFIC QUOTES
"Don't let what you can't do stop you from doing what you can do."
~ John Wooden
~~~~~
 "It's not what happens to you, but how you react to it that matters." ~ Epictetus
~~~~~
"Never give up on what you really want to do. The person with big dreams is more powerful than one with all the facts. " ~ Albert Einstein
~~~~~
"You're braver than you believe, and stronger than you seem, and smarter than you think." ~ A.A. Milne/Christopher Robin
~~~~~
"It's really cool that everybody's a little bit different, but the same, too."
~ Julia/Sesame Street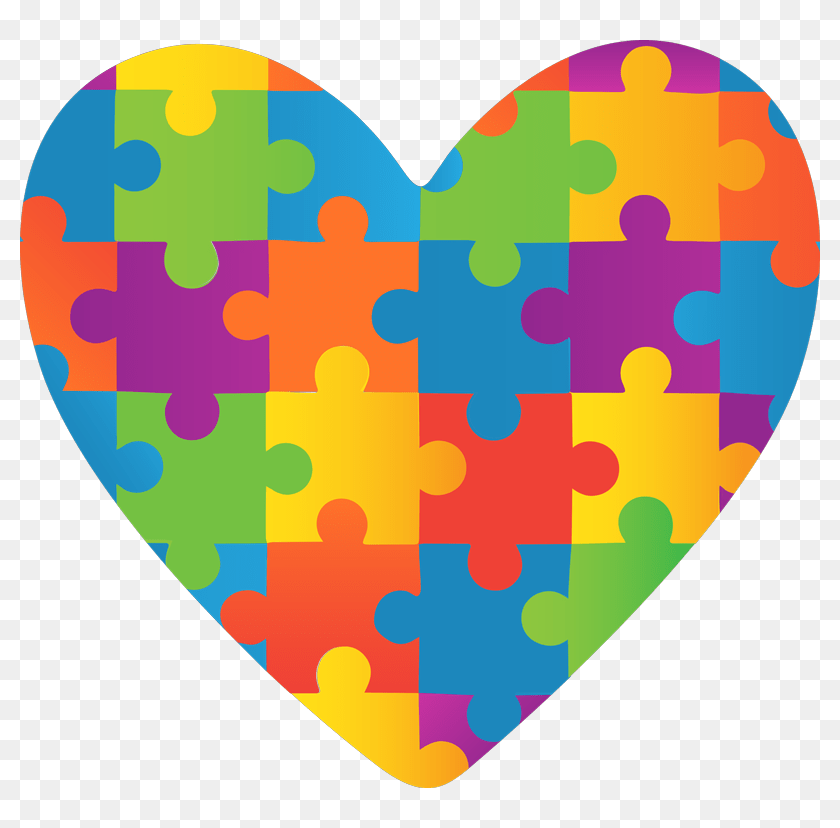 JUST BROWSING THE INTERNET AND
FOUND A FEW  TERRIFIC QUOTES
"If you meet 29th February, think of a distinctive footprint. If you meet 29th February, think of something unique for it is the only day that defines a year as a leap year. It is the only day that makes February truly unique. If you meet 29th February, live and leave a distinctive footprint for you shall seldom meet such a day." ~ Ernest Agyemang Yeboah
~~~~~
"It does not do to dwell on dreams and forget to live." ~ J.K. Rowling
~~~~~
"Life is not always a matter of holding good cards, but sometimes, playing a poor hand well." ~ Jack London
~~~~~
"Won't it be wonderful when black history and Native American history and Jewish history and all of U.S. history is taught from one book. Just U.S. history." ~ Maya Angelou
~~~~~
"Your present circumstances don't determine where you can go. They merely determine where you start." ~ Nido Qubein
JUST BROWSING THE INTERNET AND FOUND A FEW  TERRIFIC QUOTES
"All our dreams can come true if we have the courage to pursue them."
~ Walt Disney
~~~~~
"Things work out best for those who make the best of how things work out."
~ John Wooden
~~~~~
"Be grateful for what you already have while you pursue your goals. If you aren't grateful for what you already have, what makes you think you would be happy with more." ~ Roy T. Bennett
~~~~~
"Piglet noticed that even though he had a Very Small Heart, it could hold a rather large amount of Gratitude." ~ A.A. Milne, Winnie-the-Pooh
~~~~~
"Your success and happiness lies in you. Resolve to keep happy, and your joy and you shall form an invincible host against difficulties." ~ Helen Keller
My life changed after I died.
It's not like I had any special powers.
They just didn't understand me.
They underestimated me.
I had a gift.
Tears streaked down her cheeks and left lines on her soot stained cheeks. I rested my hand on hers and hoped she felt at least a little bit of comfort. The children were safe, she made sure of that. I let her know I admired her bravery. She appreciated the compliment, for just a moment, and then fear grabbed her again.
She stood again and tried to shake the bars free from the window. Safety bars. Those bars were meant to keep evil out and now all they did was trap her in. Luckily the little ones could squeeze between the wrought iron rods and she dropped them to horrified bystanders on the street. She understood that there was no way she could escape, but she was determined to save the children.
One by one she made sure that her charges would be alright, they were safe. And now it was time for her to die, but now the fear of how she would suffer terrified her.
Coughs seized her body as she sank back down to the floor and cried some more. Flames were licking the walls. There wasn't much time left. We were both scared, but I knew I had no reason to fear for myself.
We could hear the sirens of the approaching fire trucks, but there wasn't time. Her eyes were haunted as she looked at me and I prayed that the smoke would claim her before the flames. My prayers were answered. I sat still and stroked her limp hand and felt so sad that the girl's last minutes were filled with terror.
As the burning ceiling above us sent flaming stalactites raining down, I knew she was at peace.
Annie bolted upright in bed and gasped as she tried to catch her breath. There were no flames and no smoke, but the smell still assaulted her nostrils. Her throat felt raw.
Scott muttered a curse word into his pillow. Her gasp disturbed his slumber. Thankfully he turned over and went back to sleep. She held her breath until she was sure that he hadn't woken enough to demand his usual wham-bang-thank-you-ma'am anger sex.
Annie slid quietly from the bed and padded barefoot down the hall to the guest bathroom. She needed to be quiet so she wouldn't wake her mother-in-law and be subjected to her belittling comments. Of course Dianne would be only too happy to complain to Scott and make sure that he reprimanded his wife appropriately.
She locked the bathroom door behind her and drank three bathroom cups of water. Then she sat on the closed toilet seat. Annie hugged herself and thought about her nightmare. Only it wasn't just a nightmare, not her nightmare anyway, she knew that. Somewhere some young girl had just died in a burning apartment. And there was nothing Annie could do to save her.
Annie had these types of dreams ever since she was a little girl, she just didn't always understand why. There was a time when she was normal and happy. There was a time when she had the love of two adoring parents and she felt like a princess. Then there was a night she was napping in the back seat of the family car, her parents' lively laughter and conversation soothed and comforted her. Suddenly her mother screamed, her father yelled, and Annie was tossed in the back seat. She remembered sobbing and screams… and pain. There was heat and crackling and then nothing.
Sometime after she woke up in a hospital bed she heard the nurses talking about how she was pulled from the wreckage by the rescuers just before the car exploded. She arrived close to death because of burns and damage to her smoke-filled lungs, a minor head injury and other cuts and bruises she had just added to the pity everyone looked at her with. She was in the hospital for weeks.
Annie went home, not to the childhood home filled with happy memories of her parents, but to her mother's elderly aunt and uncle. It was an old but comfortable farmhouse and Annie would play with her dolls while hiding behind the furniture. Her aunt always made sure she was taken care of before she would tend to her chores. There were days her aunt would offer coffee and donuts to friends in the country kitchen. One day when Annie was playing close by, she overheard her aunt whispering to a neighbor that Annie actually did die on the operating table and, through the grace of God, the doctors managed to bring her back.
She was so young and couldn't understand why she had been able to come back from the dead but her mommy and daddy couldn't. Annie believed it was absurd that her whole life since then was just borrowed time.
When her nightmares first started and no one understood why she woke up screaming so often, hospital counselors told her aunt and uncle that she was reacting to the loss and it was normal.
Amazon Review
 Karma Visited captured me from the beginning and never let go.
Karma Visited captured me from the beginning and never let go. This tale of good, evil, and a miraculous gift between has a cast of characters you'll never forget. Well done, Chelle Cordero.
~ Charmaine Gordon, Author of Survive & Thrive novels and Mature Romances
buy the Audio-book
By: Chelle Cordero
Narrated by: Gwendolyn Jensen-Woodard
Length: 3 hrs and 52 mins
Switch between listening to an audiobook and reading on your Kindle with Whispersync for Voice.
More Buy Links
and after Karma Visited…

Dave was working late that night doing a double, he was covering someone else's shift. Maybe that was a good thing, Donna had already raised his suspicions and it wouldn't sit well that she had continued to avoid Annie. He would want to investigate, he would want to know what Donna's story was. Annie was getting curious too, but she was determined to handle it her way. Annie was sure that Donna wasn't a widow, she just wasn't sure what was going on and why the woman was so scared of the police.
Sighing loudly she plopped down in the old recliner where she loved to study; she was annoyed because she was letting herself get too wrapped up with what was going on with her tenant. Her gaze settled on the coffee table where Dave left one of the books that he bought online about astral projection. Until now she only practiced the exercises when he was there, she still frequently traveled in her dreams but none of those were really controlled.
She wondered how many dreams belonging to other people she shared. It was hard to forget the sexy dream on Dave's couch or his angry dream about his ex. She would have to learn to get more control of those travels also, the last thing she wanted to do was intrude on other people's personal thoughts. Annie couldn't help the grin that came to her face as she thought of Dave's acceptance of all the strange baggage she brought with her. She didn't think she could be so calm if the situation were reversed.
"What the heck," she spoke to the empty room, "I'm not frightened anymore." There was a tiny tremor to her voice as she reached to pick up the book. Annie opened the book to one of the exercises and read it quietly as she walked to her bedroom; then she put the book down on the bed and sat cross legged next to it just the way she did when she practiced with Dave. She held a modified Lotus pose and focused on breathing easily, she felt each breath cleansing the path it took, until she felt completely relaxed.
Annie piled a few pillows and laid down facing the ceiling. With her eyes closed she continued to relax her body until she felt close to drifting off to sleep. Her body began to tingle slightly as she relaxed her muscles and felt as if only the bed was keeping her at that time and place. Holding herself in that hypnagogic state between consciousness and sleep, Annie concentrated on her inner self. She believed she could make the transition on her own, Dave had helped her learn how to do that.
The vibrations in her limbs were growing stronger and now was when she had to free her mind of everything except where she wanted to go. It would be fun to pay a visit to Dave at work and surprise him by telling him she was really awake. He had worked with her so seriously and he was so patient, she was sure he would be happy to know how much progress they were making. Annie was sure she would succeed. She almost lost her control when she chuckled about this strange hobby the couple shared. Releasing a slow deep breath, she gently brought herself back to the transition phase.
********
She heard barking. It was really more like a whining. Annie was in a white room, there were no windows or doors, the room seemed to go on forever. She turned and watched a shadow in the distance running towards her. Slowly the shadow took on the form of a dog and it came closer, the whining grew louder and more pitiful.
She knelt to greet the pup and stretched her arms out. It was a medium sized brown dog and she was horrified to see blood dripping from its body. The closer the dog came, the more it bled. She could feel her tears falling as her arms wrapped around the dog and she saw the dog's blood on her arms. He rested his head on her shoulder and howled in pain. His paws began to slip out from under him and the whining grew weaker. Annie tried to find the source of the blood, there was just too much.
The dog slumped against her bent knee and looked at her. His eyes were filled with blood and she swore that there were tears. She cried harder as the dog's panting grew slower and he laid on the white floor in a pool of blood. The dog stopped panting and was still. Annie tried to wake him but she knew he was gone.
Annie woke with a loud gasp. There were tears on her cheeks. She looked at her arms, even though she could feel the blood there was none. Her arms were clean. She had to catch her breath before she could even stand.
buy links
also available in French, Spanish & Italian
Gunfire. The noise startled Annie. She froze and cautiously looked around. She had left the room with the imprisoned girl. She was outside and there was a commotion. Nearby there were two police vehicles by a tree about ten yards away, both units were empty. There was an ambulance parked beyond the police cars. Annie found herself standing next to a building with grey wooden slats, some kind of shack or barn. The morning sun was just rising and the sky above still looked inky like a storm moving in. She stepped closer to the building looking for cover even knowing the bullets couldn't harm her.
Annie watched as a man running from the back porch fell right after another shot sounded. He was sprawled motionless on the ground between the tree and the house he had been running away from. The sun flashed off of an object that flew from his hand as he fell. An officer ran to the motionless body. He touched the man's neck to check for a carotid pulse, and then he looked up at another officer and shook his head. Using a latex glove he pulled from his pocket, the officer picked up the shiny object, a large butcher's cleaver with brown stains on the sharp edge. Another officer brought over a bag and the cleaver was dropped into it. They turned the dead man onto his back and patted down his body looking for ID.
"There's nothing." One of the officers called out to another member of their law enforcement team.
Someone said a curse word behind her. It came from somewhere around the corner of the shed.
"We have no clue where the girl is. Or why he took her." Dave was coming around the shed and shouting the information to the other officers.
Annie tucked herself even tighter against the wall of a weathered shed. She looked at the face of the man lying on the ground. "That's not him." She said aloud and shook her head as she stood next the wooden structure.
"What did you say?" Dave stopped short when he saw her. He cleared the corner of the shed just in time to hear her words. Dave looked puzzled.
Annie looked at him terrified. He was looking directly at her.
"Who are you? How did you get in here?" He pointed the handgun he pulled from his side holster at her. "What are you doing here?"
Annie stared back at him. Her eyes were wide.
"I asked you a question." His words were curt.
She paused and looked at the gun in his hand. "You can see me?" She sounded surprised.
He frowned. "Of course I can see you. What the hell?" Dave raised his handgun. "Where is the girl?"
"I don't understand…" Annie shook her head. "How can you see me?"
"Don't play games. I asked you a question." He paused deliberately between each word wondering who this girl was. He only knew from Gayle's driver's license that it wasn't her.
"Hey Boss, there's no one in the house." One of the police officers ran from the back door of the house to Dave. Dave's partner, Tim, followed. They looked at his raised handgun curiously. "Everything okay, Boss?"
Dave realized that neither man acknowledged the woman he was speaking to. "Yeah." He slowly lowered the handgun. "Any sign of the girl?"
They both shook their heads.
He was puzzled that no one else questioned how she got past their cars without anyone seeing. He was skeptical but it seemed as if no one else could see her.
"There… there's another guy." Annie said the words out loud.
Dave heard her, the others didn't. "Look for another guy." Dave felt compelled to repeat her words.
"In here." Annie motioned to the shed they were standing next to. "There's a secret room."
Dave hesitated. Then he turned to the other officers. "Check the shed out. Look for a hidden door or something." He looked at his partner, "Make sure there's no other way out." He looked back at Annie.
Dave and the other officer stood on both sides of the front shed door, both of them drew their guns in anticipation of danger. Dave nodded and his partner went to kick the door in. Before he could touch it, the door exploded outwards in splinters and the man with the dirty T-shirt that Annie had seen berating the girl burst out and attacked the two lawmen.
The three men scuffled. Dave quickly had the man pinned face down. He yanked his hands behind his back and cuffed him. "Where is the girl?"
Tim ran back around the shed when he heard the commotion, but stood back when he saw that Dave had everything under control.
"Fuck you." Angry man spoke into the dirt.
"No, fuck you, dirt bag." Dave pushed the suspect's face into the ground. Dave spoke to his partner. "Look for some kind of a secret room," he glanced back at Annie.
She remembered the musty odor; it reminded her of the root cellar at her uncle's farm. "It's underneath the shed."
Dave sighed, he felt like he was losing his mind and then he repeated her words again, "Check underneath the shed. Look for a trap door in the floor."
also available in foreign translations
Portuguese ~ Italian ~ French ~ Spanish
JUST BROWSING THE INTERNET AND FOUND A FEW TERRIFIC QUOTES
"I try to create sympathy for my characters, then turn the monsters loose." ~ Stephen King
~~~~~
"All readers come to fiction as willing accomplices to your lies. Such is the basic goodwill contract made the moment we pick up a work of fiction." ~ Steve Almond
~~~~~
"Everything you can imagine is real." ~ Pablo Picasso
~~~~~
"Creativity is… seeing something that doesn't exist already. You need to find out how you can bring it into being and that way be a playmate with God." ~ Michele Shea
~~~~~
"Hope lies in dreams, in imagination, and in the courage of those who dare to make dreams into reality." ~ Jonas Salk