You are currently browsing the tag archive for the 'family' tag.
JUST BROWSING THE INTERNET AND
FOUND A FEW TERRIFIC QUOTES
"A happy family is but an earlier heaven." ~ George Bernard Shaw
~~~~~
"Youth can not know how age thinks and feels. But old men are guilty if they forget what it was to be young." ~ J.K. Rowling 
~~~~~
"When everything goes to hell, the people who stand by you without flinching — they are your family. " ~ Jim Butcher
~~~~~
"A family is a risky venture, because the greater the love, the greater the loss… That's the trade-off. But I'll take it all." ~ Brad Pitt
~~~~~
"I do find the sibling connection endlessly fascinating, as I do all family dynamics. I like how siblings seem to create their own parentless mini-civilization within a family, one that has its own laws, myths, language, humor, its own loyalties and treacheries." ~ Jandy Nelson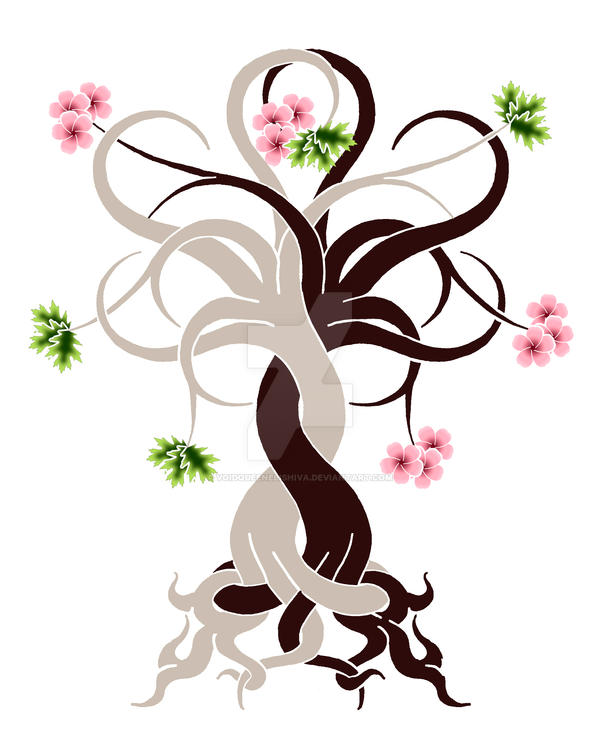 JUST BROWSING THE INTERNET AND
FOUND A FEW  TERRIFIC QUOTES
"A vacation is what you take when you can no longer take what you've been taking." ~ Earl Wilson
~~~~~
"The vacation we often need is freedom from our own mind."
~ Jack Adam Weber
~~~~~
"Work is work, but family is for life. That's what really matters to me."
~ Akshay Kumar
~~~~~
"What is important is family, friends, giving back to your community, and finding meaning in life." ~ Adrian Grenier
~~~~~
"If you knew what I know about the power of giving, you would not let a single meal pass without sharing it in some way." ~ Buddha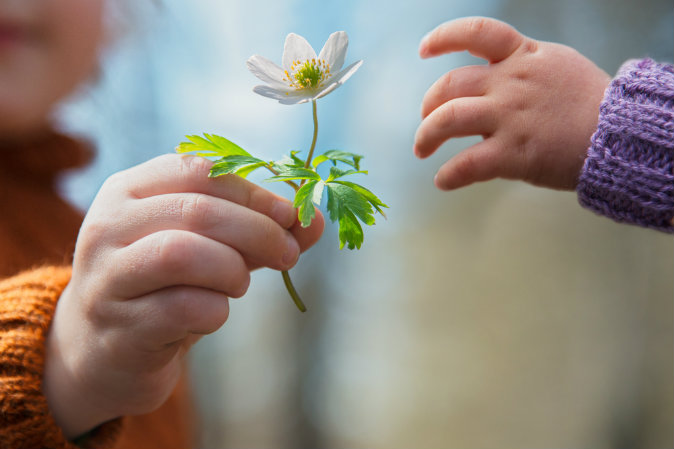 JUST BROWSING THE INTERNET AND
FOUND A FEW  TERRIFIC QUOTES
"Appreciate the gifts of the world, but never lose value for your family."
~ Wayne Chirisa
~~~~~
"Christmas is not as much about opening our presents as opening our hearts."
~ Janice Maeditere
~~~~~
"It didn't matter how big our house was; it mattered that there was love in it."
~ Peter Buffett
~~~~~
 "Being a family means you are a part of something very wonderful. It means you will love and be loved for the rest of your life." ~ Lisa Weed
~~~~~
"My idea of Christmas, whether old-fashioned or modern, is very simple: loving others. Come to think of it, why do we have to wait for Christmas to do that?"
~ Bob Hope
JUST BROWSING THE INTERNET AND FOUND A FEW  TERRIFIC QUOTES
"Holidays – any holiday – are such a great opportunity to focus on
bringing the family together." ~ Lidia Bastianich
~~~~~
"I learned from my grandmother, who grew up in devastating war times, how important it is to keep with tradition and celebrate the holidays
during tough times." ~ Marcus Samuelsson
~~~~~
"May your walls know joy, may every room hold laughter, and every
window open to great possibility." ~ Mary Anne Radmacher
~~~~~
"Like the Maccabees, most people want the right to pray to God in their own way. This right is called freedom of religion. The spirit of Hanukkah, the Festival of Lights, is shared by all people who love freedom."
~ Norma Simon
~~~~~
"Blessed is the season which engages the whole world in a conspiracy of love." ~ Hamilton Wright Mabie
Merry Christmas
Happy Hanukkah
Joyous Kwanzaa
Happy Yuletide
…whatever you may celebrate
May you experience every joy of this season
JUST BROWSING THE INTERNET AND FOUND A FEW  TERRIFIC QUOTES
"In all of us there is a hunger, marrow deep, to know our heritage – to know who we are and where we came from. Without this enriching knowledge, there is a hollow yearning. No matter what our attainments in life, there is still a vacuum, an emptiness, and the most disquieting loneliness."
~ Alex Haley
~~~~~
"He who has no fools, knaves, or beggars in his family was begot by a flash of lightning." ~ Old English proverb
~~~~~
"When a child walks in the room, your child or anybody else's child, do your eyes light up? That's what they're looking for." ~ Toni Morrison
~~~~~
"The family – that dear octopus from whose tentacles we never quite escape, nor, in our inmost hearts, ever quite wish to." ~Dodie Smith
~~~~~
"We inherit from our ancestors gifts so often taken for granted. Each of us contains within this inheritance of soul. We are links between the ages, containing past and present expectations, sacred memories and future promise." ~ Edward Sellner
JUST BROWSING THE INTERNET AND FOUND A FEW  TERRIFIC QUOTES
"Every man is a quotation from all his ancestors." ~ Ralph Waldo Emerson
#####
"When a society or a civilization perishes, one condition can always be found. They forgot where they came from." ~ Carl Sandburg
#####
"Isn't it amazing that we are all made in God's image, and yet there is so much diversity among his people?"~ Desmond Tutu
#####
"It is not flesh and blood but the heart which makes us fathers and sons."
~ Johann Schiller
#####
"If you cannot get rid of the family skeleton, you might as well make it dance."
~ George Bernard Shaw
JUST BROWSING THE INTERNET AND FOUND A FEW  TERRIFIC QUOTES
"Feelings of worth can flourish only in an atmosphere where individual differences are appreciated, mistakes are tolerated, communication is open, and rules are flexible — the kind of atmosphere that is found in a nurturing family."
~ Virginia Satir
~~~~~
"I never did anything worth doing by accident, nor did any of my inventions come by accident; they came by work." ~ Plato
~~~~~
"I want to discourage you from choosing anything or making any decision simply because it is safe. Things of value seldom are." ~ Toni Morrison
~~~~~
"Look up at the stars and not down at your feet. Try to make sense of what you see, and wonder about what makes the universe exist. Be curious."
~ Stephen Hawking
~~~~~
"Our greatest happiness does not depend on the condition of life in which chance has placed us, but is always the result of a good conscience, good health, occupation, and freedom in all just pursuits." ~ Thomas Jefferson
JUST BROWSING THE INTERNET AND FOUND A FEW  TERRIFIC QUOTES
"A Freudian slip is when you say one thing but mean your mother."
~Author Unknown
~~~~~
"Your success and happiness lies in you. Resolve to keep happy, and your joy and you shall form an invincible host against difficulties." ~ Helen Keller
~~~~~
"In every conceivable manner, the family is link to our past, bridge to our future." ~ Alex Haley
~~~~~
"Mom — the person most likely to write an autobiography and never mention herself." ~Robert Brault
~~~~~
"If you cannot get rid of the family skeleton, you may as well make it dance"
~ George Bernard Shaw
Happy Mother's Day
to all who Nurture
JUST BROWSING THE INTERNET AND FOUND A FEW  TERRIFIC QUOTES
"The 21st Century has begun as an era of uncertainty, with a heightened focus on security and public safety." ~ Gavin Newsom
~~~~~
"While on a ladder, never step back to admire your work." ~ OSHA
~~~~~
"The best lightning rod for your protection is your own spine." ~ Ralph Waldo Emerson
~~~~~
"Anger is a legitimate feeling, one often designed for self-protection." ~ Kimberlee Roth
~~~~~
"To us, family means putting your arms around each other and being there." ~ Barbara Bush
Rekindled
"Cynthia?"
The sound of that voice saying her name, a name she rarely heard anymore, froze her insides. Cindy dropped the folder she was filing and turned around slowly. The memory of the voice was clearer than the memory of the face she saw.
"My God, you haven't changed a bit." He smiled for a moment before a frown of disappointment appeared. "It's Daniel, Danny —"
"I… I know. What are you doing here?"
Stepping back to steady herself against the desk, she gestured to the hallway around the nurses' station she was standing at.
"I have an appointment with," he pulled a paper from his pocket, "Dr. Callen."
"Oh no." It was impulse that made her suddenly rest her hand on his arm.
"What's the matter?"
"Oh Danny I'm so sorry."
Daniel looked confused. "Why are you sorry?"
She dropped her hand from his arm, "Why are you seeing an oncologist?"
It took a moment and then he laughed. "I'm not a patient. I'm a doctor and I was asked to consult on a case."
"Oh," she looked embarrassed. "I… I'm glad that you're okay, I didn't know you were a doctor." She shrugged and started to look away.
He sighed. "It's been a lot of years. There's been a lot of changes… I'm sure a lot has gone on with you too." He looked at his wristwatch and shook his head. "I don't want to keep Callen waiting. Look are you nearly done with your patients?" He sounded like he was all-business.
She inhaled sharply. "I'm not a doctor. I work in admissions."
"Oh, my turn to be embarrassed. I assumed, I mean you always talked about going to medical school." Daniel's voice was filled with both surprise and question.
"Things changed," she sounded sad.
Buy Links