You are currently browsing the category archive for the 'Chelle Cordero' category.
After His Lucky Charm this is Tom's Story…
It was already night when he got back home, but he had to go pay a visit somewhere. Tom had only been at Joyce's grave a few times. In the beginning it was just too painful. Now, it was just not something he ever got used to doing. After attending the funeral for the young state trooper though, Joyce was pulling at him. He stopped at the local grocery store and bought a small bouquet of flowers from the produce rack.
He knew where the grave was even though it had been a while. Tom arranged the flowers in front of her headstone and then sat on the wet grass. He leaned his head against the cold marble. There was a full moon above that played games with the lighting in the cemetery. He was alone. It was after hours and he really wasn't supposed to be there but he didn't want to have this conversation with anyone else around.
"Hey babe, I'm sorry it's been so long. You're probably pissed, I know…" Tom heard the silence and felt the cool breeze. "I've been thinking about you a lot lately. They finally found the guy who hurt you… I am so sorry for all that you went through. Hey Joyce, I almost killed him, but someone else beat me to it. I did beat him up though and put him in the hospital." He thought of all the trouble he had gotten into being accused of killing Dunlop. "Okay, maybe I wouldn't have killed him. But I wanted to…"
He closed his eyes and remembered a time when they were tumbling around behind the football field tickling each other. She had accidentally swung and hit him in the lip. She was so upset because his lip bled. He teased her and made so much fun of her that day. "Hey, I saw your folks and your baby sister. Kristen looks so much like you. It really threw me when I first saw her, I almost thought it was you. Cat was also amazed at the resemblance." He swallowed and let his words be absorbed in the night. "Remember how we both were so frustrated because Cat and Stephanie were such pains in the butt to us and how we swore they'd never grow up? Well Steph's in Iraq in the marines. And Cat's a mom! Do you believe it? Wow."
Tears came to his eyes as he remembered seeing her casket lowered into the ground. He felt like his heart had turned ice cold that day. "Life has gone on all around us babe. So many things have changed… So many things." He put his hand on the marble headstone and wished he could feel some life force or something. Tom had heard stories from people who claimed it happened to them. The stone was cold and still.
"Joyce, I met someone. I fell in love with her, but I don't know if I am ever going to see her again. She walked away from me. But I love her. Her name is Alli. But I swear my heart can feel again."
There was no explanation for it, no reason to believe it. An incredible calm feeling engulfed Tom suddenly. He sat upright and looked at the headstone. His fingers traced the little cherub that was engraved in the stone. He just felt as if Joyce had smiled for him. "I want to find her. I want to marry her and have a family with her. I don't know where to start looking but I know I don't want to lose her too." He leaned his forehead against the stone and closed his eyes tightly against the tears. "I think you understand. Thank you."
Tom sat in the darkness remembering Joyce's love, remembering the way Alli made him feel. It was several minutes before he spoke again. He was sure that Joyce was filling him with hope for a future. He almost swore he could hear her voice telling him to live and love.
Somehow he knew that Joyce liked Alli. Finally he got to his knees and faced Joyce's name engraved on the stone. "I love you babe. I always will, that's never going to die." But it was good that he could love again. Joyce was happy for him, he was sure of it. He just had to find Alli. "Thank you." He placed a kiss on the top of the headstone. "Good bye."
Within the Law
Hi everyone, first of all, Happy Mothers' Day to ALL Nurturers!
This weekend we've been celebrating my books that feature strong MOM figures on my FaceBook Author Page — These books are listed below (with some buy links.
Today's excerpt is from Within the Law. Of all the Moms I've written about my personal favorite is Sylvia Hughes, mom to Tom Hughes (Within the Law) and Aunt/Step-mom to Caitlyn Smythe (His Lucky Charm); Sylvia is fierce, protective and loving of both her children, no matter what age they are, and at the same time she understands they are grown adults with lives of their own (fortunately she has her own love affair with her husband Walter to keep her busy).
This excerpt is the first time that Sylvia is meeting Alli, Tom's fiancee.
"Calm down sweetheart." Alli was surprised about how nervous Tom was about his parents coming to visit.
"No. You don't understand. My mother is going to come in here and look for something wrong. She won't stop until she finds it." He was checking all the surfaces for dust even though Alli had spent all of the day before cleaning.
"You are driving yourself crazy."
"My mother will drive me crazy."
"I spoke with Caitlyn yesterday. She said your mom isn't as bad as you make her out to be."
"Well Cat can say that. She's a few hundred miles away." He stopped and looked at Alli. "You two are getting pretty chummy. I don't know if that means trouble for me?"
"You worry too much." Alli left the room. He hoped he hadn't insulted her.
Tom plumped the pillows on the sofa… again. He had to admit, Alli had done a nice job scrubbing the house. He was grateful because she really understood how important it was to him. She had never even grumbled about it. He was using his sleeve to wipe a possible smudge off of a glass panel on the curio cabinet when he heard Alli coming back down the stairs.
"Babe, I'm sorry, I didn't mean to…" He stood silently when he saw what she was wearing. "Now, that's really not fair. I've got to wear that to work." And he knew he would never get over the vision of her wearing his uniform shirt and nothing else but a pair of flimsy panties and a delicate diamond engagement ring. The shirt was left unbuttoned.
"Your cousin said you needed to be distracted if you got too nervous."
"I'm distracted."
"Good." She went into his arms. "Now you just need to relax…"
His breath was slow and steady. "I think I know just what I need to relax," He spread the shirt open and pulled her to him. He bent to kiss her.
They heard the front door open. "Tommy! Come help your father with the suitcases."
Alli stepped back and pulled the shirt closed. Her eyes were wide. "They're early!"
"Uh, yeah…" He blew out a big breath. "I'll be right there ma." He called back.
"I have to get upstairs."
"I'll keep them distracted." He did his best to compose himself and then he went to greet his mother. He made sure to hug his mom and swing her around so that her back was to the stairs. "Hi ma. You got here early."
"Your father decided to push on through instead of stopping at a decent hour last night." She started to look around. "So where is this Alli of yours?"
He saw Alli run up the stairs and he did his best to hide a smirk. "She's uh, upstairs changing. She'll be right down." Tom turned to the door. "Let me go help dad."
Just a few minutes later, Alli was coming down the stairs dressed neatly in a casual light blue pants suit. She was fully composed. Her hair was combed perfectly. And her smile was indescribable. Tom marveled at how quickly she put herself together.
"Mr. and Mrs. Hughes, I am so glad to meet you. Tom has told me so many nice things about you."
Sylvia Hughes laughed. "Now I know you're fibbing child."
Alli smiled. "He's also told me nice things." She stressed the word "also".
Walter Hughes poked his son in the side. "She's good."
"Ma, dad, this is Alli Davis, the woman I plan to marry." Tom was proud of her.
"There's a pot of coffee and muffins in the kitchen if you're hungry." Alli offered.
"Sounds lovely." Sylvia led the way. When she stepped into the kitchen, Tom noticed her looking around. "I see you've made a few changes…"
Tom groaned inwardly. "Alli is a really good cook ma." He prepared himself for her onslaught.
She noticed the microwave. "It's about time you modernized a little Tommy." Tom almost dropped. He had been prepared for only criticism. Yet, when he thought about it, his parents were both always very supportive of him. Maybe, he thought, he was just being a little paranoid.
It wasn't until they were seated at the table enjoying their coffee and muffins that Sylvia did start in about their living arrangements.
"Ma, we're both adults…" This was an age-old argument between them. It would probably be the same argument no matter what age he was.
"You are not married yet. You know how I feel about that. I don't approve of that under my roof."
He counted to ten, very quickly, before answering. Tom looked directly at his mother. "Ma, fortunately this is my roof… Remember? I bought this house from you and dad."
Alli started to say something to Tom when Walter put his hand on hers and shook his head. She stayed quiet. Walter winked at her.
Sylvia glared at her son. "Well, why don't you just move the wedding date up then? That would solve everything."
"Ma, we set the date and we are sticking with it. We have been making all of our plans on that date. There are people who will be coming in from out of town. I am not going to make them change their plans. And we are living here together. That's it. I hope that you can accept that while you are visiting us."
Sylvia was silent for a long time. Finally she turned to Alli, "For your sake, not his, I hope that when your babies grow up, they are more mindful of your feelings." She looked like she was ready to pout. "Children should respect their parents. You'll know what I mean when you have your own."
Alli gave Tom a desperate look. He looked at her apologetically. She squared her shoulders. "Uh, Mrs. Hughes, Mr. Hughes, we want you to know up front… I can't have kids." She braced herself.
"What do you mean you can't have kids?" His mother frowned.
"There was an accident and… I was left unable to have children."
"You can't get pregnant?"
"No ma'am." Alli bit her lip. Tom reached across to take her hand.
Sylvia looked at her and then Tom. "Well, we want more grandchildren. You had better do something about that. Adopt."
Hyphema
KINDLE  ~  B&N  ~  SMASHWORDS  ~  APPLE
Hostage Heart
KINDLE  ~  B&N  ~  SMASHWORDS  ~  APPLE
Courage of the Heart
KINDLE  ~  B&N  ~  SMASHWORDS  ~  APPLE
Within the Law
KINDLE  ~  B&N  ~  SMASHWORDS  ~  APPLE
A Chaunce of Riches
KINDLE  ~  B&N  ~  SMASHWORDS  ~  APPLE
Common Bond, Tangled Hearts
KINDLE  ~  B&N  ~  SMASHWORDS  ~  APPLE
FREE Download 
Ipema di Chelle Cordero
traduzione in italiano di Elisabetta Colona
Ipema: sanguinamento dell'occhio causato da un trauma… Matt Garratti, un paramedico di New York, si trasferisce con sua moglie e suo figlio nel Nord Carolina per fare il lavoro dei suoi sogni come medico di volo. Pakistana di origine, Sudah, sua moglie, riceve sguardi taglienti e commenti brutali dai nuovi vicini… Matt si chiede se stia inseguendo i suoi sogni o portando la sua famiglia in un incubo da cui non potrebbero più svegliarsi.
Il libro sarà presto disponibile!
(coming soon)
Reviews of Hyphema
"In Hyphema, author Chelle Cordero meets headlong a number of real problems facing her characters. She doesn't sugar-coat cultural differences and prejudice. The series of incidents and the deaths faced by Matt and Sudah cause them to face these problems and gives the love story a depth well-done." —Janet Lane Walters
"Ms. Cordero tackles such amazingly current topics-hate, prejudice, fear of the different, with such enjoyable, suspenseful, and well-researched background, that this reader will be following her closely to see what she writes next. Each medical scene resonates with reality, and each chapter flows into the next with a flutter in the pit of the stomach for what is coming, as well as what has been." —Brian Davidson
Hyphema is also available in Spanish
Rekindled
"Cynthia?"
The sound of that voice saying her name, a name she rarely heard anymore, froze her insides. Cindy dropped the folder she was filing and turned around slowly. The memory of the voice was clearer than the memory of the face she saw.
"My God, you haven't changed a bit." He smiled for a moment before a frown of disappointment appeared. "It's Daniel, Danny —"
"I… I know. What are you doing here?"
Stepping back to steady herself against the desk, she gestured to the hallway around the nurses' station she was standing at.
"I have an appointment with," he pulled a paper from his pocket, "Dr. Callen."
"Oh no." It was impulse that made her suddenly rest her hand on his arm.
"What's the matter?"
"Oh Danny I'm so sorry."
Daniel looked confused. "Why are you sorry?"
She dropped her hand from his arm, "Why are you seeing an oncologist?"
It took a moment and then he laughed. "I'm not a patient. I'm a doctor and I was asked to consult on a case."
"Oh," she looked embarrassed. "I… I'm glad that you're okay, I didn't know you were a doctor." She shrugged and started to look away.
He sighed. "It's been a lot of years. There's been a lot of changes… I'm sure a lot has gone on with you too." He looked at his wristwatch and shook his head. "I don't want to keep Callen waiting. Look are you nearly done with your patients?" He sounded like he was all-business.
She inhaled sharply. "I'm not a doctor. I work in admissions."
"Oh, my turn to be embarrassed. I assumed, I mean you always talked about going to medical school." Daniel's voice was filled with both surprise and question.
"Things changed," she sounded sad.
Buy Links
from the short story 
Not Alone
I ignored the changing numbers on the alarm clock as long as I could. I still refused to believe that anything that had happened over the past few days was real. It was all a nightmare, that's all.
As my toes sought the warmth of my slippers, the tears began to fall again. No matter how many times I tried to deny it, my best friend was buried yesterday. They wouldn't let Jordan come to the cemetery; every-one blamed him. Even me.
For the two days that Jordan had been hospitalized, they kept him under a suicide watch. That angered him. Not because he wanted to commit suicide, but because it meant that people thought he would want to take "the coward's way out" as he put it and avoid facing what had happened. He said it wasn't his fault, but he still blamed himself.
I left the party that night early, too early to know everything that had transpired. Kimmie's boyfriend dumped her, he left her at the party while he went home with another girl. She was upset and she drank more than she should have. Actually, she shouldn't have been drinking at all; most of the folks at the party were under the legal drinking age – but that's another issue altogether.
Eventually Kimmie wanted to go home and, as it was explained to me, she had trouble even holding onto the keys from her handbag. So Jordan offered to drive her. He drank a beer early in the evening; he was one of the few who could legally, and then he hadn't had anything else. That was hours earlier. The cops even said that his blood alcohol level was well below the legal limits. Jordan was just trying to be a nice guy; besides, he had once had a thing for Kimmie.
I visited Jordan in his hospital room right after I heard about the accident. I didn't even know that Kimmie was dead yet. Jordan was devastated. He didn't need to have his friend's condition confirmed; he knew…
stories included
Pussycat Tales
You never really own a cat, but they do rule the household.
Holiday Happiness
Flashy gifts can come with hefty price-tags, but it's the memories that are priceless.
Not Alone
Sometimes forgiveness seems impossible, but then so is turning your back on a friend.
I Swear That Raccoon Just Knocked on the Door
Take one city girl and send her camping in the woods for a tale of humor and triumph.
Stormy Weather
The ominous skies and howling winds of a hurricane lead to an unexpected and warmhearted friendship.
A Mother's Love
When her child is hurt, there isn't anything a mother wouldn't do to make it better.
More Than a Friend
Best friends become lovers and share a lifetime together.
The Meeting
From a random meeting in the south during WW2 to a marriage and love that lasts for an eternity.
The Vacation
An erotic respite was just what she needed, the man who delivered was what she wanted.
buy links
and after Karma Visited…

Dave was working late that night doing a double, he was covering someone else's shift. Maybe that was a good thing, Donna had already raised his suspicions and it wouldn't sit well that she had continued to avoid Annie. He would want to investigate, he would want to know what Donna's story was. Annie was getting curious too, but she was determined to handle it her way. Annie was sure that Donna wasn't a widow, she just wasn't sure what was going on and why the woman was so scared of the police.
Sighing loudly she plopped down in the old recliner where she loved to study; she was annoyed because she was letting herself get too wrapped up with what was going on with her tenant. Her gaze settled on the coffee table where Dave left one of the books that he bought online about astral projection. Until now she only practiced the exercises when he was there, she still frequently traveled in her dreams but none of those were really controlled.
She wondered how many dreams belonging to other people she shared. It was hard to forget the sexy dream on Dave's couch or his angry dream about his ex. She would have to learn to get more control of those travels also, the last thing she wanted to do was intrude on other people's personal thoughts. Annie couldn't help the grin that came to her face as she thought of Dave's acceptance of all the strange baggage she brought with her. She didn't think she could be so calm if the situation were reversed.
"What the heck," she spoke to the empty room, "I'm not frightened anymore." There was a tiny tremor to her voice as she reached to pick up the book. Annie opened the book to one of the exercises and read it quietly as she walked to her bedroom; then she put the book down on the bed and sat cross legged next to it just the way she did when she practiced with Dave. She held a modified Lotus pose and focused on breathing easily, she felt each breath cleansing the path it took, until she felt completely relaxed.
Annie piled a few pillows and laid down facing the ceiling. With her eyes closed she continued to relax her body until she felt close to drifting off to sleep. Her body began to tingle slightly as she relaxed her muscles and felt as if only the bed was keeping her at that time and place. Holding herself in that hypnagogic state between consciousness and sleep, Annie concentrated on her inner self. She believed she could make the transition on her own, Dave had helped her learn how to do that.
The vibrations in her limbs were growing stronger and now was when she had to free her mind of everything except where she wanted to go. It would be fun to pay a visit to Dave at work and surprise him by telling him she was really awake. He had worked with her so seriously and he was so patient, she was sure he would be happy to know how much progress they were making. Annie was sure she would succeed. She almost lost her control when she chuckled about this strange hobby the couple shared. Releasing a slow deep breath, she gently brought herself back to the transition phase.
********
She heard barking. It was really more like a whining. Annie was in a white room, there were no windows or doors, the room seemed to go on forever. She turned and watched a shadow in the distance running towards her. Slowly the shadow took on the form of a dog and it came closer, the whining grew louder and more pitiful.
She knelt to greet the pup and stretched her arms out. It was a medium sized brown dog and she was horrified to see blood dripping from its body. The closer the dog came, the more it bled. She could feel her tears falling as her arms wrapped around the dog and she saw the dog's blood on her arms. He rested his head on her shoulder and howled in pain. His paws began to slip out from under him and the whining grew weaker. Annie tried to find the source of the blood, there was just too much.
The dog slumped against her bent knee and looked at her. His eyes were filled with blood and she swore that there were tears. She cried harder as the dog's panting grew slower and he laid on the white floor in a pool of blood. The dog stopped panting and was still. Annie tried to wake him but she knew he was gone.
Annie woke with a loud gasp. There were tears on her cheeks. She looked at her arms, even though she could feel the blood there was none. Her arms were clean. She had to catch her breath before she could even stand.
buy links
also available in French, Spanish & Italian
Gunfire. The noise startled Annie. She froze and cautiously looked around. She had left the room with the imprisoned girl. She was outside and there was a commotion. Nearby there were two police vehicles by a tree about ten yards away, both units were empty. There was an ambulance parked beyond the police cars. Annie found herself standing next to a building with grey wooden slats, some kind of shack or barn. The morning sun was just rising and the sky above still looked inky like a storm moving in. She stepped closer to the building looking for cover even knowing the bullets couldn't harm her.
Annie watched as a man running from the back porch fell right after another shot sounded. He was sprawled motionless on the ground between the tree and the house he had been running away from. The sun flashed off of an object that flew from his hand as he fell. An officer ran to the motionless body. He touched the man's neck to check for a carotid pulse, and then he looked up at another officer and shook his head. Using a latex glove he pulled from his pocket, the officer picked up the shiny object, a large butcher's cleaver with brown stains on the sharp edge. Another officer brought over a bag and the cleaver was dropped into it. They turned the dead man onto his back and patted down his body looking for ID.
"There's nothing." One of the officers called out to another member of their law enforcement team.
Someone said a curse word behind her. It came from somewhere around the corner of the shed.
"We have no clue where the girl is. Or why he took her." Dave was coming around the shed and shouting the information to the other officers.
Annie tucked herself even tighter against the wall of a weathered shed. She looked at the face of the man lying on the ground. "That's not him." She said aloud and shook her head as she stood next the wooden structure.
"What did you say?" Dave stopped short when he saw her. He cleared the corner of the shed just in time to hear her words. Dave looked puzzled.
Annie looked at him terrified. He was looking directly at her.
"Who are you? How did you get in here?" He pointed the handgun he pulled from his side holster at her. "What are you doing here?"
Annie stared back at him. Her eyes were wide.
"I asked you a question." His words were curt.
She paused and looked at the gun in his hand. "You can see me?" She sounded surprised.
He frowned. "Of course I can see you. What the hell?" Dave raised his handgun. "Where is the girl?"
"I don't understand…" Annie shook her head. "How can you see me?"
"Don't play games. I asked you a question." He paused deliberately between each word wondering who this girl was. He only knew from Gayle's driver's license that it wasn't her.
"Hey Boss, there's no one in the house." One of the police officers ran from the back door of the house to Dave. Dave's partner, Tim, followed. They looked at his raised handgun curiously. "Everything okay, Boss?"
Dave realized that neither man acknowledged the woman he was speaking to. "Yeah." He slowly lowered the handgun. "Any sign of the girl?"
They both shook their heads.
He was puzzled that no one else questioned how she got past their cars without anyone seeing. He was skeptical but it seemed as if no one else could see her.
"There… there's another guy." Annie said the words out loud.
Dave heard her, the others didn't. "Look for another guy." Dave felt compelled to repeat her words.
"In here." Annie motioned to the shed they were standing next to. "There's a secret room."
Dave hesitated. Then he turned to the other officers. "Check the shed out. Look for a hidden door or something." He looked at his partner, "Make sure there's no other way out." He looked back at Annie.
Dave and the other officer stood on both sides of the front shed door, both of them drew their guns in anticipation of danger. Dave nodded and his partner went to kick the door in. Before he could touch it, the door exploded outwards in splinters and the man with the dirty T-shirt that Annie had seen berating the girl burst out and attacked the two lawmen.
The three men scuffled. Dave quickly had the man pinned face down. He yanked his hands behind his back and cuffed him. "Where is the girl?"
Tim ran back around the shed when he heard the commotion, but stood back when he saw that Dave had everything under control.
"Fuck you." Angry man spoke into the dirt.
"No, fuck you, dirt bag." Dave pushed the suspect's face into the ground. Dave spoke to his partner. "Look for some kind of a secret room," he glanced back at Annie.
She remembered the musty odor; it reminded her of the root cellar at her uncle's farm. "It's underneath the shed."
Dave sighed, he felt like he was losing his mind and then he repeated her words again, "Check underneath the shed. Look for a trap door in the floor."
also available in foreign translations
Portuguese ~ Italian ~ French ~ Spanish
Day 3
Abandon Your Excuses
As a writer it actually pains me to hear the excuses many people make instead of following their dream to write. So many of the "reasons" people use to explain why they are not doing the very thing they say they really, really want to are decoys. People use excuses because of fear, because of false expectations, or because it just isn't that important to them.
If you really want to "be a writer", then write.
Making Time
"I don't have the time to write." That statement is a common one and often follows the declaration "I have the greatest idea for a novel, one of these days…"
Make one of these days NOW and write that book. No one expects you to finish writing all those magical words in one sitting, or even two. If you really want to write, there is time to write. Most published authors and writers have first or second jobs, families, schooling and other responsibilities. Few people can devote an eight hour work day to writing that great novel.
Part of the writing process is simply thinking – and we can think of scenes, characters and plot twists while we are doing housework, sitting in a traffic jam, riding the subway and even while we are in the shower. Keep a pad of paper in your briefcase, purse, in the kitchen. In your desk drawer, or next to your favorite TV chair to scribble notes whenever an idea occurs to you. Many writers keep a pad and pencil on the nightstand to record bits and pieces of dreams before they vanish away in foggy memories.
Keep a file folder or a large envelope near your desktop or other workstation and store these snippets. These snippets will help you organize your thoughts and begin writing your story. You can find 15-minutes, or more, to write full sentences on a legal pad or type words on a keyboard. Just fifteen minutes, the time it takes to drink your morning coffee, the time it takes to let your hair dry after a shower and you will find your story growing.
What If No One Likes It?
It is possible, even likely, that you will find editors and readers who do not like your work; that doesn't mean that it is not good. Try again with another editor or a different audience.
When you walk into your local bookstore, are you apt to want to read every book that is on the shelves? Some of the topics won't appeal to you, sometime you just don't like the writing. It's the same with your writing, not everyone is going to be enamored. Send your queries out to different markets. And while you are waiting, keep writing.
Many successful authors "papered" their office walls with rejection slips before connecting with the one right person.
I Don't Know How to Go About Publishing a Book
Most of us didn't, some still don't. First you have to write the book and then you have to find a publisher. Speak to other writers, read magazines or books that appeal to the market you wrote for. Take names off of magazine flags (staff listings), look up publishing names you see on book spines. Join writers' forums and ask questions.
Most reputable publishers will take the time to explain the process. Understand that there are several different publishing methods. You can publish (if you are lucky to make the right connections) through a large house, small traditional press with small runs, small press with print-on-demand, e-publishing, and self publishing. Study the terms and again, speak to other authors. Lastly, don't sign anything until you are sure you understand what it means.
Activity: Write an instruction guide for a common, everyday chore (housework, driving, dressing, making a phone call, etc.). Avoid making a simple list and using mere phrases. Write this instructional guide in the form of paragraphs and complete sentences. Make it detailed so that even if someone has never used a telephone they will know how to make a telephone call, etc.
Activity: Using the seven numbers of your telephone number, in any order, write a very brief story about people sitting around a dinner table (how many people, how many dinner rolls, etc).
***based on the long-running***
60+ Days to Live, Breathe, & Write  gives both the aspiring writer and the accomplished writer two complete months of lessons about the craft of writing and being a writer, from time management to social networking, organizing queries to publication, the business of being a writer, and more.
buy links
Prologue
Deanna had a heavy feeling as she headed to work. Maybe it was just those extra bills that had come due. She had been sending a large portion of her paycheck back home to her folks ever since she came to the city. There really wasn't that much paycheck to go around. She hadn't been prepared for that assessment the landlord passed on to his tenants for the boiler repair. There just wasn't any place else where she could cut spending. She already walked to and from work, never went out and spent money with her friends, and she even bought day old breads and produce rather than fresh. She counted her blessings on a daily basis that she had a job and a roof over her head, no matter how meager, but she found herself bordering on frustration every time she balanced her checkbook.
She made up her mind, today she was going to ask Rob if there was any way he could raise her salary a bit. She was willing to take on extra work; she just needed to be able to keep sending money home. The hurricanes had pretty much devastated parts of Louisiana over the last few years. The resulting tornadoes hit surrounding areas and wiped her folks out. There was no way they were able to rebuild their home and the business. She graduated high school out of a makeshift building before the last round of storms hit. Her original plans were to remain at home for a while and maybe find a job down there. Her parents had always figured she could come into the shop with them but there was no more shop to generate money.
Deanna decided to go someplace where she could earn some money to send home to them. Deanna made the move to New York City and had been trying to build a life for nearly a year. A trailer sat on the site near where Deanna remembered her favorite tire swing ever since Katrina and Rita ravaged the area. Her parents didn't complain. There was no way she wanted to let them know how tight things were for her. She let them believe that money was rolling in or they never would have accepted the money she sent back home.
Clutching her purse tightly to her side, Deanna entered the bank. She was supposed to get some smaller bills for the register this morning on her way into work. She didn't like walking around with so much money, but Rob insisted that he trusted her to take care of things. Deanna wasn't naïve; she knew that her neighborhood wasn't exactly the most crime free in the city. She worried about the responsibility of carrying that much money. If she lost it, there was no way at all that she'd be able to replace it. There never had been any temptation to take what didn't belong to her but she did allow herself a brief fantasy during the night that the wad of bills in her purse was really hers.
She stepped in line with about half a dozen other customers. She stood behind a very broad shouldered man in a suit and she had to stand on tip-toe to try to look around him to see how fast the line wasn't moving. He turned towards her and smiled as he adjusted his glasses. His brown wavy hair and bronze complexion stood out against his light brown suit. The ends of his hair brushed his collar. Deanna smiled back politely while hoping she wouldn't encourage him into a conversation.
He was very attractive and she kept looking towards him when he wasn't looking at her. Under other circumstances, she wouldn't have minded trying to engage him in a conversation. But as it was, she needed to be at work soon and she couldn't forget the money she was carrying. He kept checking his watch and she wondered if he was late for some important business meeting. Deanna checked her own watch and hoped she could make it to the store in time to open the doors on schedule.
Finally the gentleman in front of her was the next in line. Suddenly there was a shout and a scream. Deanna turned and saw two men –and then a third–with stocking-covered faces waving very large and frightening handguns.
"Everybody get down! And keep your faces to the floor."
All of the bank's customers obeyed immediately. When Deanna raised her head to watch what was happening, the man who had been standing in front of her gently pushed her back down.
"Do as they say," he cautiously whispered to her from his own position on the floor.
She could see the feet of the frightened tellers as they were ushered toward the front of the counter to join the rest of the customers. One poor young man was stopped and dragged back behind the counter to empty the cash drawers into a sack. Deanna heard muffled sobbing around her.
One of the masked robbers was moving through the mass of people on the floor demanding wallets, purses and jewelry. Perhaps foolishly, Deanna decided she wasn't going to give up the store money without some kind of protest. She also slid her grandmother's birthstone ruby ring off of her hand and slipped it down her bra front for protection.
"Open your purse."
"No." He grabbed for it and she wouldn't let it go.
"Damn it, it's not worth dying for." The man spoke to her again in a harsh whisper. She saw that he was eagerly handing over his own wallet.
The purse was wrested from her hand. "No. Give it back!"
He heard the gentle twang in her voice and was intrigued by it. "Don't be an idiot!" he grumbled under his breath.
Deanna raised her head and her voice in anger. "Will you just be quiet! Ow!" She felt her head being yanked backwards by the hair and she found herself staring at the stocking face of one of the robbers.
"Stand up!" She was forced to her feet. "You want to fight?" A gun was pressed against her ribcage. "I'll give you something to fight about." He started to push her towards one of the office doors.
"Where are you taking me?" Sudden terror seized her. She tried to break away but found his grip on her was too strong. "Please. I'm sorry…" Her imagination ran wild with horrible possibilities. Tears began to sting her cheeks.
"Well gee, I got me Scarlett O'Hara, boys." The bank robber laughed as he announced his find to his cohorts.
"Let her go." The man from the front of the line made a meek plea for her safety.
"Mind your frigging business!"
Deanna continued to struggle and finally broke free. The robber lunged for her. Faster than she was aware, the suited customer was standing and pushed her protectively behind him. He blocked the robber and they scuffled. She stepped backward and was terrified to see the robber gain the advantage and hold the gun to the man's temple. One arm wound its way around the would-be rescuer's neck and he was quickly subdued.
She stood trembling. "Oh Gosh, I'm sorry…"
No one else wanted to take a risk. Everyone obeyed the robbers' demands. The young teller finished filling the bag, customer pockets were emptied of valuables. The gun was still being held on the attractive stranger.
"Get back down on the floor!" The robber commanded Deanna to lie down on the floor.
She was shaking with fear and with guilt. "Please let him go."
"Lie down!"
She hesitated briefly and then did as she was told.
"Now everyone just remain where you are. Count slowly to three-hundred. If I hear any police sirens or see any cop cars, I will kill this man." The robbers began to back out of the bank with one of them dragging the struggling man with him.
Deanna couldn't let them just take the man with them, not after he had risked himself to save her. She looked up and saw a large ceramic demonstration piggy bank on the counter; as soon as she saw the robber look away, she jumped to her feet and grabbed it. She ran after the robber holding the hostage and struck him in the back of the head.
The robber stumbled. "Run!" She screamed at the stranger. He stared at her in disbelief. "Run!" Finally he made a hasty retreat to the street.
Before Deanna could get safely back into the bank, she found herself being grabbed again and this time the gun was held to her head.
"You little bitch." The robber's voice was raspy. "You're coming with us instead, then." He dragged her pleading out the doors and threw her into a van just outside on the street.
Another one of the assailants grabbed her to tie and gag her as the vehicle made a hasty retreat. About a block later, the van made a quick stop and Deanna was surprised to see the suited customer step into the van.
He looked at her in anger. "You couldn't leave well enough alone, could you?"
To purchase: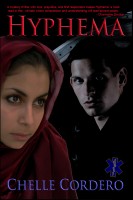 Prologue
Matt was looking down over the dark water as they were being buffeted by the winds.
"It's always choppy over here," shouted Tony, the pilot. "You get used to it after a while."
They had just finished their pre-flight check when they got banged out on an emergency transport job. The patient, a diabetic male in his forties, was in distress after being pinned under a car in a freakish accident. The bulk of the damage was centered on his back after the car fell off of its jack. His urine was filled with blood and he needed immediate transport to a level one trauma center.
North Carolina's Outer Banks had a reputation for beauty and serenity. Several old fishing villages dotted the barrier islands along with spacious homes and bed and breakfasts. Matt was thinking of taking Sudah and Aden there for a weekend jaunt soon.
Luckily the area was served by a state of the art hospital center so any injured or sick could be treated there without the hour-and-a-half commute a car would need. With a serious trauma, patients could at least be stabilized, and air transportation used to one of the trauma centers inland.
"Have you ever been out here before Matt?" Frank was a thirty three year old critical care flight nurse who had grown up in the area.
"Nope. First time." Matt had not ventured far from New York where he grew up until he decided to move his family to North Carolina after a job offer from NC Air EMS.
The LZ was lit up on the grounds of the hospital and Tony was preparing to put the chopper down. Matt and Frank remained quiet. All three were communicating through the headsets in their helmets; the sound of the rotor above them would have made it too noisy to talk otherwise.
It was still his first week in the new job and only his second living in the area. It amazed him that Sudah was so supportive even though he practically yanked her and the baby from New York. She stood by him, never questioning his decision and saying goodbye to their friends without even a tear. He was going to do everything he could to make sure this worked.
Matt felt the EC 145 bank hard to the right as Tony brought the bird around. His harness held him securely in the seat. He smiled as he watched the landscape grow bigger and realized that he was finally in his dream job.
Buy Links