You are currently browsing the tag archive for the 'humor' tag.
JUST BROWSING THE INTERNET AND
FOUND A FEW TERRIFIC QUOTES
"Where there is no vision, there is no hope." ~ George Washington Carver
~~~~~
"You can lead a man to Congress, but you can't make him think." ~ Milton Berle
~~~~~
"The way I see it, if you want the rainbow, you gotta put up with the rain."
~ Dolly Parton
~~~~~
"It's not how big you are, it's how big you play." ~ John Wooden
~~~~~
"Commitment separates those who live their dreams from those who live their lives regretting the opportunities they have squandered" ~ Bill Russell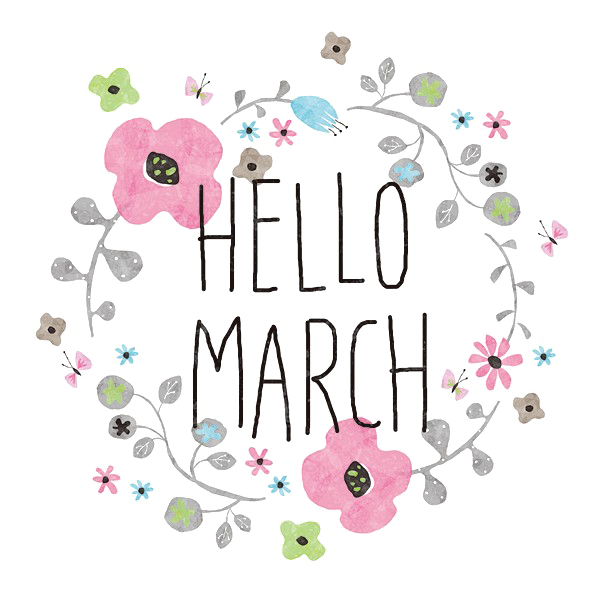 JUST BROWSING THE INTERNET AND FOUND A FEW  TERRIFIC QUOTES
"But kids don't stay with you if you do it right. It's the one job where, the better you are, the more surely you won't be needed in the long run."
~ Barbara Kingsolver
~~~~~
"Each day of our lives we make deposits in the memory banks of our children." ~ Charles R. Swindoll
~~~~~
"A suburban mother's role is to deliver children obstetrically once, and by car forever after." ~ Peter De Vries
~~~~~
"A mother's love for her child is like nothing else in the world. It knows no law, no pity, it dares all things and crushes down remorselessly all that stands in its path." ~ Agatha Christie
~~~~~
"Insanity is hereditary; you get it from your children." ~ Sam Levenson
JUST BROWSING THE INTERNET AND FOUND A FEW  TERRIFIC QUOTES
"When you get married, your loyalty, first and foremost, is to your spouse, and to the family that you create together." ~ Phil McGraw
~~~~~
"It was we, the people; not we, the white male citizens; nor yet we, the male citizens; but we, the whole people, who formed the Union… Men, their rights and nothing more; women, their rights and nothing less." ~ Susan B Anthony
~~~~~
"I love being married. It's so great to find that one special person you want to annoy for the rest of your life." ~ Rita Rudner
~~~~~
"Double standards means that all rules go out the window and you have no right to complain if you wind up on the short end." ~ anonymous
~~~~~
"A good marriage isn't made because of a piece of paper — it's friendship, love, fidelity, loyalty, honesty, cooperation… and sometimes a little sex." ~ RME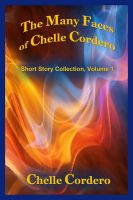 The Many Faces of Chelle Cordero
More than a Friend


a short story by
Chelle Cordero & Barbara Cordero Du-Bois
"Are you doing okay?"
Janis couldn't answer through the lump in her throat. She looked up at Jerry and nodded hesitantly.
He stifled a frustrated sigh, frustrated because he wanted to do something, anything, to take her pain away. It tore him open inside to see her tears and that angered him. Jerry felt guilty for the jealousy he felt knowing that she was crying over her loss of another man.
Janis stood in the center of her living room and remembered the last time she had been in that room with her husband… and wishing she could forget. There would never be another chance to make things right.
###########
Jerry helped take her jacket off and he laid it carefully over the back of a chair.
"I… I think I need to be alone." She noticed the hurt look that he tried to hide. "Jerry I'm sorry. Thank you so much for being here for me. I would never have survived the last few days without you. I haven't been fair to you."
"No, I-"
"Ssh." She put her fingertips on his lips. "You lost him, too. He was your cousin." She continued speaking through her tears. "And all you've done is take care of me since it happened."
#####################
Their Captain called them in from patrol to let Janis know that her husband had died in the line of duty. Billy was working crowd control at a fire scene in the south Bronx when a brick was tossed from a neighboring rooftop. The coroner said he died instantly.
Jerry had been the one to catch her as her knees buckled. He'd barely left her side since.
She caught her breath. "I just need some time."
"Maybe you should ask for some more time off, you know, before you come back to the job." Jerry searched her face. He was so concerned for her.
"I'll be fine." She forced strength into her words.
"Just call if you need, anything. Alright?"
She nodded and stood on tiptoe to kiss him on the cheek.

The Many Faces of Chelle Cordero is a single author collection of short stories featuring Introduction, Pussycat Tails, Holiday Happiness, Not Alone, I Swear That Raccoon Just Knocked on the Door, Stormy Weather, A Mother's Love, More Than a Friend, The Meeting, and The Vacation.
Something for everyone… humor, drama, passion, suspense, and more! Chelle Cordero's first short story collection gives the reader a glimpse into her writer's mind, with humor, poignancy, love, suspense, and more with these nine short stories.
Buy Links
Smashwords (multiple e-book formats)
AudioBook narrated by Wendy Tremont King
Hi everyone, first of all, Happy Mothers' Day to ALL Nurturers!
This weekend we've been celebrating my books that feature strong MOM figures on my FaceBook Author Page — These books are listed below (with some buy links.
Today's excerpt is from Within the Law. Of all the Moms I've written about my personal favorite is Sylvia Hughes, mom to Tom Hughes (Within the Law) and Aunt/Step-mom to Caitlyn Smythe (His Lucky Charm); Sylvia is fierce, protective and loving of both her children, no matter what age they are, and at the same time she understands they are grown adults with lives of their own (fortunately she has her own love affair with her husband Walter to keep her busy).
This excerpt is the first time that Sylvia is meeting Alli, Tom's fiancee.
"Calm down sweetheart." Alli was surprised about how nervous Tom was about his parents coming to visit.
"No. You don't understand. My mother is going to come in here and look for something wrong. She won't stop until she finds it." He was checking all the surfaces for dust even though Alli had spent all of the day before cleaning.
"You are driving yourself crazy."
"My mother will drive me crazy."
"I spoke with Caitlyn yesterday. She said your mom isn't as bad as you make her out to be."
"Well Cat can say that. She's a few hundred miles away." He stopped and looked at Alli. "You two are getting pretty chummy. I don't know if that means trouble for me?"
"You worry too much." Alli left the room. He hoped he hadn't insulted her.
Tom plumped the pillows on the sofa… again. He had to admit, Alli had done a nice job scrubbing the house. He was grateful because she really understood how important it was to him. She had never even grumbled about it. He was using his sleeve to wipe a possible smudge off of a glass panel on the curio cabinet when he heard Alli coming back down the stairs.
"Babe, I'm sorry, I didn't mean to…" He stood silently when he saw what she was wearing. "Now, that's really not fair. I've got to wear that to work." And he knew he would never get over the vision of her wearing his uniform shirt and nothing else but a pair of flimsy panties and a delicate diamond engagement ring. The shirt was left unbuttoned.
"Your cousin said you needed to be distracted if you got too nervous."
"I'm distracted."
"Good." She went into his arms. "Now you just need to relax…"
His breath was slow and steady. "I think I know just what I need to relax," He spread the shirt open and pulled her to him. He bent to kiss her.
They heard the front door open. "Tommy! Come help your father with the suitcases."
Alli stepped back and pulled the shirt closed. Her eyes were wide. "They're early!"
"Uh, yeah…" He blew out a big breath. "I'll be right there ma." He called back.
"I have to get upstairs."
"I'll keep them distracted." He did his best to compose himself and then he went to greet his mother. He made sure to hug his mom and swing her around so that her back was to the stairs. "Hi ma. You got here early."
"Your father decided to push on through instead of stopping at a decent hour last night." She started to look around. "So where is this Alli of yours?"
He saw Alli run up the stairs and he did his best to hide a smirk. "She's uh, upstairs changing. She'll be right down." Tom turned to the door. "Let me go help dad."
Just a few minutes later, Alli was coming down the stairs dressed neatly in a casual light blue pants suit. She was fully composed. Her hair was combed perfectly. And her smile was indescribable. Tom marveled at how quickly she put herself together.
"Mr. and Mrs. Hughes, I am so glad to meet you. Tom has told me so many nice things about you."
Sylvia Hughes laughed. "Now I know you're fibbing child."
Alli smiled. "He's also told me nice things." She stressed the word "also".
Walter Hughes poked his son in the side. "She's good."
"Ma, dad, this is Alli Davis, the woman I plan to marry." Tom was proud of her.
"There's a pot of coffee and muffins in the kitchen if you're hungry." Alli offered.
"Sounds lovely." Sylvia led the way. When she stepped into the kitchen, Tom noticed her looking around. "I see you've made a few changes…"
Tom groaned inwardly. "Alli is a really good cook ma." He prepared himself for her onslaught.
She noticed the microwave. "It's about time you modernized a little Tommy." Tom almost dropped. He had been prepared for only criticism. Yet, when he thought about it, his parents were both always very supportive of him. Maybe, he thought, he was just being a little paranoid.
It wasn't until they were seated at the table enjoying their coffee and muffins that Sylvia did start in about their living arrangements.
"Ma, we're both adults…" This was an age-old argument between them. It would probably be the same argument no matter what age he was.
"You are not married yet. You know how I feel about that. I don't approve of that under my roof."
He counted to ten, very quickly, before answering. Tom looked directly at his mother. "Ma, fortunately this is my roof… Remember? I bought this house from you and dad."
Alli started to say something to Tom when Walter put his hand on hers and shook his head. She stayed quiet. Walter winked at her.
Sylvia glared at her son. "Well, why don't you just move the wedding date up then? That would solve everything."
"Ma, we set the date and we are sticking with it. We have been making all of our plans on that date. There are people who will be coming in from out of town. I am not going to make them change their plans. And we are living here together. That's it. I hope that you can accept that while you are visiting us."
Sylvia was silent for a long time. Finally she turned to Alli, "For your sake, not his, I hope that when your babies grow up, they are more mindful of your feelings." She looked like she was ready to pout. "Children should respect their parents. You'll know what I mean when you have your own."
Alli gave Tom a desperate look. He looked at her apologetically. She squared her shoulders. "Uh, Mrs. Hughes, Mr. Hughes, we want you to know up front… I can't have kids." She braced herself.
"What do you mean you can't have kids?" His mother frowned.
"There was an accident and… I was left unable to have children."
"You can't get pregnant?"
"No ma'am." Alli bit her lip. Tom reached across to take her hand.
Sylvia looked at her and then Tom. "Well, we want more grandchildren. You had better do something about that. Adopt."
Hyphema
KINDLE  ~  B&N  ~  SMASHWORDS  ~  APPLE
Hostage Heart
KINDLE  ~  B&N  ~  SMASHWORDS  ~  APPLE
Courage of the Heart
KINDLE  ~  B&N  ~  SMASHWORDS  ~  APPLE
Within the Law
KINDLE  ~  B&N  ~  SMASHWORDS  ~  APPLE
A Chaunce of Riches
KINDLE  ~  B&N  ~  SMASHWORDS  ~  APPLE
Common Bond, Tangled Hearts
KINDLE  ~  B&N  ~  SMASHWORDS  ~  APPLE
from the short story 
Not Alone
I ignored the changing numbers on the alarm clock as long as I could. I still refused to believe that anything that had happened over the past few days was real. It was all a nightmare, that's all.
As my toes sought the warmth of my slippers, the tears began to fall again. No matter how many times I tried to deny it, my best friend was buried yesterday. They wouldn't let Jordan come to the cemetery; every-one blamed him. Even me.
For the two days that Jordan had been hospitalized, they kept him under a suicide watch. That angered him. Not because he wanted to commit suicide, but because it meant that people thought he would want to take "the coward's way out" as he put it and avoid facing what had happened. He said it wasn't his fault, but he still blamed himself.
I left the party that night early, too early to know everything that had transpired. Kimmie's boyfriend dumped her, he left her at the party while he went home with another girl. She was upset and she drank more than she should have. Actually, she shouldn't have been drinking at all; most of the folks at the party were under the legal drinking age – but that's another issue altogether.
Eventually Kimmie wanted to go home and, as it was explained to me, she had trouble even holding onto the keys from her handbag. So Jordan offered to drive her. He drank a beer early in the evening; he was one of the few who could legally, and then he hadn't had anything else. That was hours earlier. The cops even said that his blood alcohol level was well below the legal limits. Jordan was just trying to be a nice guy; besides, he had once had a thing for Kimmie.
I visited Jordan in his hospital room right after I heard about the accident. I didn't even know that Kimmie was dead yet. Jordan was devastated. He didn't need to have his friend's condition confirmed; he knew…
stories included
Pussycat Tales
You never really own a cat, but they do rule the household.
Holiday Happiness
Flashy gifts can come with hefty price-tags, but it's the memories that are priceless.
Not Alone
Sometimes forgiveness seems impossible, but then so is turning your back on a friend.
I Swear That Raccoon Just Knocked on the Door
Take one city girl and send her camping in the woods for a tale of humor and triumph.
Stormy Weather
The ominous skies and howling winds of a hurricane lead to an unexpected and warmhearted friendship.
A Mother's Love
When her child is hurt, there isn't anything a mother wouldn't do to make it better.
More Than a Friend
Best friends become lovers and share a lifetime together.
The Meeting
From a random meeting in the south during WW2 to a marriage and love that lasts for an eternity.
The Vacation
An erotic respite was just what she needed, the man who delivered was what she wanted.
buy links
JUST BROWSING THE INTERNET AND FOUND A FEW TERRIFIC QUOTES
"For every minute you remain angry, you give up sixty seconds of peace of mind." ~ Ralph Waldo Emerson
~~~~~~~~
"My mission in life is not merely to survive, but to thrive; and to do so with some passion, some compassion, some humor, and some style." ~ Maya Angelou
~~~~~~~~
"Try not to become a man of success, but rather try to become a man of value." ~ Albert Einstein
~~~~~~~~
"Thousands of candles can be lighted from a single candle, and the life of the candle will not be shortened. Happiness never decreases by being shared." ~ Buddha
~~~~~~~~
"The best way to find yourself is to lose yourself in the service of others." ~ Mahatma Gandhi
JUST BROWSING THE INTERNET AND FOUND A FEW TERRIFIC QUOTES
"Believe what you like, but don't believe everything you read without questioning it." ~ Pauline Baynes
~~~~~~
"Life is 10% what happens to you and 90% how you react to it." ~ Charles R. Swindoll
~~~~~~
"When you try to control everything, you enjoy nothing. Sometimes you just need to relax, breathe, let go and live in the moment." ~ Anonymous
~~~~~~
"One of the most tragic things I know about human nature is that all of us tend to put off living. We are all dreaming of some magical rose garden over the horizon instead of enjoying the roses that are blooming outside our windows today." ~ Dale Carnegie
~~~~~~
"One advantage of talking to yourself is that you know at least somebody's listening." ~ Franklin P. Jones

JUST BROWSING THE INTERNET AND FOUND A FEW TERRIFIC QUOTES TO SHARE
"I have been through some terrible things
in my life, some of which actually
happened." ~ Mark Twain
~~~~~
"If Plan A fails, remember there are 25
more letters." ~ Claire Cook
~~~~~
"Take a leap of faith and begin this
wondrous new year by believing. Believe
in yourself. And believe that there is a
loving Source – a Sower of Dreams – just
waiting to be asked to help you make your
dreams come true." ~ Sarah Ban
Breathnach
~~~~~
"People who think they know everything
are a great annoyance to those of us who
do." ~ Isaac Asimov
~~~~~
"Most folks are as happy as they make up
their minds to be." ~ Abraham Lincoln
Throughout the month of October I posted 15 installments
of my humorous look at life with felines,
Pussy Cat Tales
from
The Many Faces of Chelle Cordero
short story collection
I hope you enjoyed this FREE read!
…oh no, did you miss it?????
Don't worry, you can catch up now ~ just go to
my Facebook page
(& you don't even have to LIKE the page…
although that sure would be appreciated!)
but wait! Mario, Luigi & Tigger want me to make it easier for you.
just click on the numbers below and go directly to each installment:
Okay, did you like it? I hope it made you smile.
BUY LINKS
And if you decide to use the Amazon-exclusive Audible.com 30-day free trial membership it includes:
This audiobook free, plus a bonus audiobook of your choice
 & Sony, Nook, Kindle, Apple, Kobo and more
I hope that you've enjoyed Pussy Cat Tales (just follow the links on this post or scroll down after each post on my FaceBook Author page to click to the next installment) ~
Would you PLEASE post a review of Pussy Cat Tales on any site under The Many Faces of Chelle Cordero, it would really be appreciated…
and don't forget you can get a FREE audio download of NOT ALONE, another story from the Many Faces collection at
http://bit.ly/1QPuvB9
Thank you!