You are currently browsing the category archive for the 'quotes' category.
JUST BROWSING THE INTERNET AND FOUND A FEW  TERRIFIC QUOTES
"An individual has not started living until he can rise above the narrow confines of his individualistic concerns to the broader concerns of all humanity."
~ Martin Luther King, Jr.
~~~~~
"Every child in America should be acquainted with his own country. He should read books that furnish him with ideas that will be useful to him in life and practice. As soon as he opens his lips, he should rehearse the history of his own country." ~ Noah Webster
~~~~~
"It is time for parents to teach young people early on that in diversity there is beauty and there is strength." ~ Maya Angelou
~~~~~
"We become not a melting pot but a beautiful mosaic. Different people, different beliefs, different yearnings, different hopes, different dreams."
~ Jimmy Carter
~~~~~
"Courage doesn't mean you don't get afraid. Courage means you don't let fear stop you." ~ Bethany Hamilton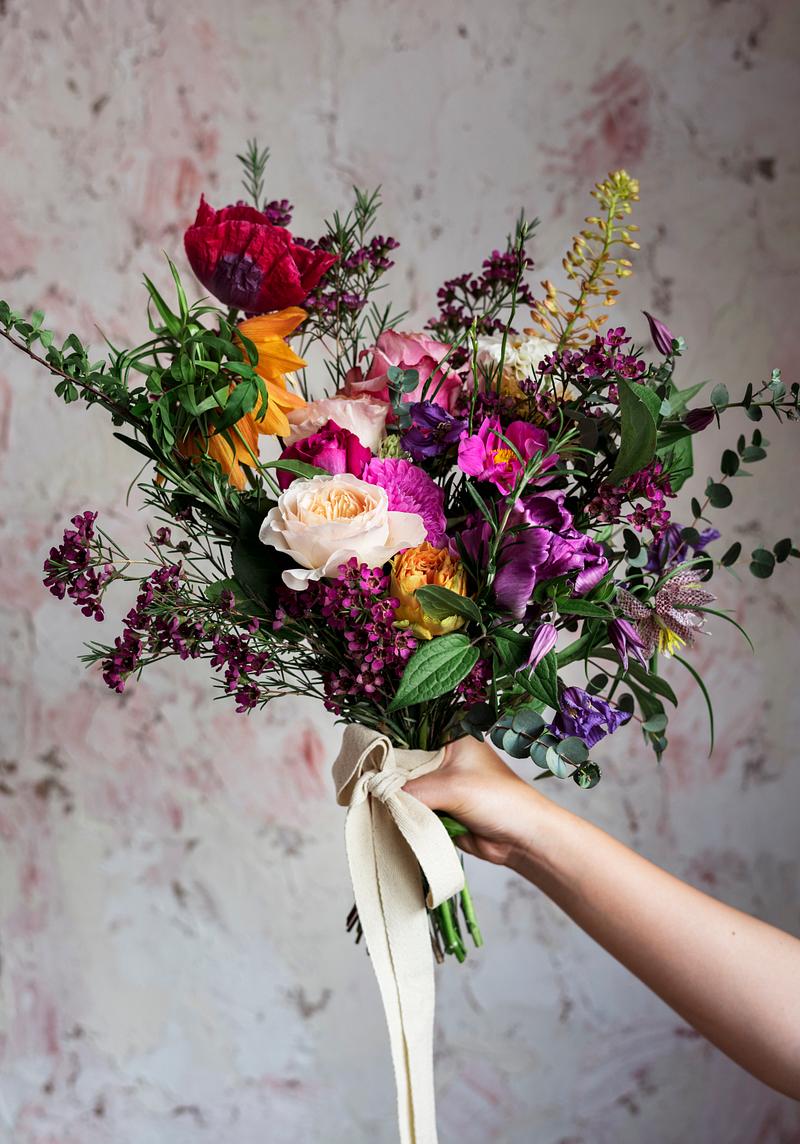 JUST BROWSING THE INTERNET AND FOUND A FEW  TERRIFIC QUOTES
"Whoever declared that love at first sight doesn't exist has never witnessed the purity of a puppy or looked deep into a puppy's eyes. If they did, their lives would change considerably." ~ Elizabeth Parker, Paw Prints in the Sand
~~~~~
"A proverb is a short sentence based on long experience." ~ Anonymous
~~~~~
"To live is so startling it leaves little time for anything else." ~ Emily Dickensen
~~~~~
"After we bring food home from the grocery store…Dogs must think we are the greatest hunters ever!" ~ Ann Taylor
~~~~~
"When you're surrounded by people who share a passionate commitment around a common purpose, anything is possible." ~ Howard Schultz
JUST BROWSING THE INTERNET AND FOUND A FEW  TERRIFIC QUOTES
"And now we welcome the new year, full of things that have never been"
~ Rainer Maria Rilke
#####
"The chief beauty about time is that you cannot waste it in advance.
The next year, the next day, the next hour are lying ready for you,
as perfect, as unspoiled, as if you had never wasted or misapplied
a single moment in all your life. You can turn over a new leaf every hour
if you choose." ~ Arnold Bennett
#####
"We all want to break our orbits, float like a satellite gone wild in space, run the risk of disintegration. We all want to take our lives in our own hands and hurl them out among the stars." ~ David Bottoms 
#####
"Love should be an inspiration, not an obligation." ~ Zsa Zsa Gabor
#####
"Sometimes being a friend means mastering the art of timing. There is a time for silence. A time to let go and allow people to hurl themselves into their own destiny. And a time to prepare to pick up the pieces when it's all over."
~ Gloria Naylor
On Rosh Hashanah it is written… On Yom Kippur it is sealed.
May it be written and may it be sealed that you have a new year
that brings fulfillment and happiness, peace and prosperity –
all of life's very best things. Have a Happy, Healthy New Year!
JUST BROWSING THE INTERNET AND FOUND A FEW  TERRIFIC QUOTES
"A man, as a general rule, owes very little to what he is born with—a man is what he makes himself." — Alexander Graham Bell
#####
"Change and renewal are themes in life, aren't they? We keep growing throughout life." — Susan Minot
#####
"Top athletes understand that to play at their best, they must alternate periods of intense performance with periods of strategic renewal." — Robin S. Sharma
#####
"Anger … it's a paralyzing emotion … you can't get anything done. People sort of think it's an interesting, passionate, and igniting feeling — I don't think it's any of that — it's helpless … it's absence of control — and I need all of my skills, all of the control, all of my powers … and anger doesn't provide any of that — I have no use for it whatsoever." — Toni Morrison
#####
"Talent is cheaper than table salt. What separates the talented individual from the successful one is a lot of hard work." — Stephen King
JUST BROWSING THE INTERNET AND FOUND A FEW  TERRIFIC QUOTES
"Feelings of worth can flourish only in an atmosphere where individual differences are appreciated, mistakes are tolerated, communication is open, and rules are flexible — the kind of atmosphere that is found in a nurturing family."
~ Virginia Satir
~~~~~
"I never did anything worth doing by accident, nor did any of my inventions come by accident; they came by work." ~ Plato
~~~~~
"I want to discourage you from choosing anything or making any decision simply because it is safe. Things of value seldom are." ~ Toni Morrison
~~~~~
"Look up at the stars and not down at your feet. Try to make sense of what you see, and wonder about what makes the universe exist. Be curious."
~ Stephen Hawking
~~~~~
"Our greatest happiness does not depend on the condition of life in which chance has placed us, but is always the result of a good conscience, good health, occupation, and freedom in all just pursuits." ~ Thomas Jefferson
JUST BROWSING THE INTERNET AND FOUND A FEW  TERRIFIC QUOTES
"Every action in our lives touches on some chord that will vibrate in eternity."
~ Edwin Hubbel Chapin
~~~~~
"Heroes are never perfect, but they're brave, they're authentic, they're courageous, determined, discreet, and they've got grit." ~ Wade Davis
~~~~~
"We gain strength, and courage, and confidence by each experience in which we really stop to look fear in the face…we must do that which we think we cannot." ~ Eleanor Roosevelt
~~~~~
"Fear can keep a man out of danger but courage only can support him in it."
~ Thomas Fuller
~~~~~
"My heroes are those who risk their lives every day to protect our world and make it a better place – police, firefighters and members of our armed forces."
~ Sidney Sheldon
JUST BROWSING THE INTERNET AND FOUND A FEW  TERRIFIC QUOTES
"We know that in September, we will wander through the warm winds of summer's wreckage. We will welcome summer's ghost." ~ Henry Rollins
~~~~~
"Loyalty means giving me your honest opinion, whether you think I'll like it or not. Disagreement, at this state, stimulates me. But once a decision is made, the debate ends. From that point on, loyalty means executing the decision as if it were your own." ~ General Colin Powell
~~~~~
"People often say that this or that person has not yet found himself. But the self is not something one finds, it is something one creates." ~ Thomas Szasz
~~~~~
"So be sure when you step, Step with care and great tact. And remember that life's A Great Balancing Act. And will you succeed? Yes! You will, indeed! (98 and ¾ percent guaranteed) Kid, you'll move mountains." ~ Dr. Seuss
~~~~~
"What one does is what counts and not what one had the intention of doing."
~ Pablo Picasso
JUST BROWSING THE INTERNET AND FOUND A FEW  TERRIFIC QUOTES
"I have found that if you love life, life will love you back." ~ Arthur Rubinstein
~~~~~
"Anger … it's a paralyzing emotion … you can't get anything done. People sort of think it's an interesting, passionate, and igniting feeling — I don't think it's any of that — it's helpless … it's absence of control — and I need all of my skills, all of the control, all of my powers … and anger doesn't provide any of that — I have no use for it whatsoever." [Interview with
CBS radio host Don Swaim, September 15, 1987.] ~ Toni Morrison
~~~~~
"Look up at the stars and not down at your feet. Try to make sense of what you see, and wonder about what makes the universe exist. Be curious."
~ Stephen Hawking
~~~~~
"When you're surrounded by people who share a passionate commitment around a common purpose, anything is possible." ~ Howard Schultz
~~~~~
"Love should be an inspiration, not an obligation." ~ Zsa Zsa Gabor
JUST BROWSING THE INTERNET AND FOUND A FEW  TERRIFIC QUOTES
"I must learn to love the fool in me – the one who feels too much, talks
too much, takes too many chances, wins sometimes and loses often, lacks
self-control, loves and hates, hurts and gets hurt, promises and breaks promises, laughs and cries." ~ Theodore Isaac Rubin
~~~~~
"Life is inherently risky. There is only one big risk you should avoid at all costs, and that is the risk of doing nothing." ~ Denis Waitley
~~~~~
"There's nothing as exciting as a comeback – seeing someone with dreams, watching them fail, and then getting a second chance." ~ Rachel Griffiths
~~~~~
"You can't let fear paralyze you. The worse that can happen is you fail, but guess what: You get up and try again. Feel that pain, get over it, get up, dust yourself off and keep it moving." ~ Queen Latifah
~~~~~
"What a wonderful thought it is that some of the best days of our lives haven't even happened yet." ~ Anne Frank
JUST BROWSING THE INTERNET AND FOUND A FEW  TERRIFIC QUOTES
"I guess when you turn off the main road, you have to be prepared
to see some funny houses." ~ Stephen King
~~~~~
"If you want happiness for an hour, take a nap. If you want happiness for a day, go fishing. If you want happiness for a year, inherit a fortune. If you want happiness for a lifetime, help somebody." ~ Chinese Proverb
~~~~~
"We are in danger of destroying ourselves by our greed and stupidity. We cannot remain looking inwards at ourselves on a small and increasingly polluted and overcrowded planet." ~ Stephen Hawking
~~~~~
"When you wake up every day, it's like a new birthday: it's a new chance to be great again and make great decisions." ~ Poo Bear
~~~~~
"What is done cannot be undone, but one can
prevent it happening again." ~ Anne Frank