You are currently browsing the category archive for the 'Uncategorized' category.
JUST BROWSING THE INTERNET AND
FOUND A FEW  TERRIFIC QUOTES
"The blooming spring is the smile of the ever-joyful nature." ~ Debasish Mridha
~~~~~
"But it is a sort of April-weather life that we lead in this world. A little sunshine is generally the prelude to a storm."
~ William Cowper
~~~~~
"Spring is painted in daffodil yellows, robin egg blues, new grass green and the brightness of hope for a better life."
~ Toni Sorenson
~~~~~
"A little Madness in the Spring Is wholesome even for the King."
~ Emily Dickinson
~~~~~
"April is a month of melody. In April, you can hear the warbling of mockingbirds and the chattering or squirrels."
~ Ellen Jackson
JUST BROWSING THE INTERNET AND
FOUND A FEW  TERRIFIC QUOTES
"Don't let what you can't do stop you from doing what you can do."
~ John Wooden
~~~~~
 "It's not what happens to you, but how you react to it that matters." ~ Epictetus
~~~~~
"Never give up on what you really want to do. The person with big dreams is more powerful than one with all the facts. " ~ Albert Einstein
~~~~~
"You're braver than you believe, and stronger than you seem, and smarter than you think." ~ A.A. Milne/Christopher Robin
~~~~~
"It's really cool that everybody's a little bit different, but the same, too."
~ Julia/Sesame Street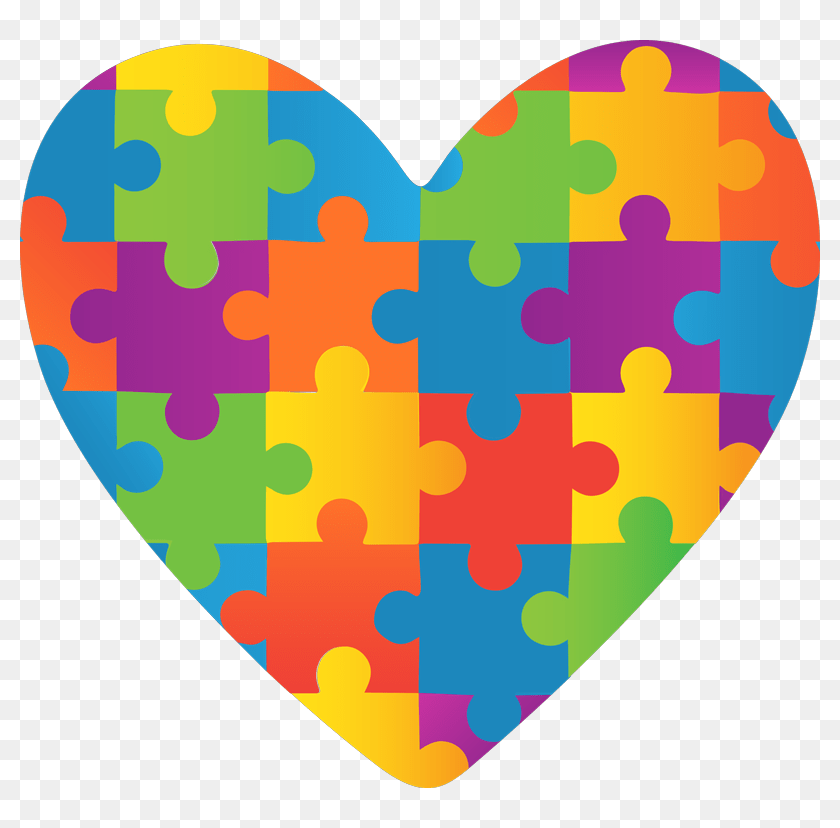 JUST BROWSING THE INTERNET AND
FOUND A FEW TERRIFIC QUOTES
"Middle age is when a guy keeps turning off lights for economical rather than romantic reasons." ~ Lillian Gordy Carter
~~~~~
"Being in love is the worst. I mean it's the best, but it's so hard and scary to open your heart to someone." ~ Amy Poehler
~~~~~
"Love is friendship set on fire." ~ Jeremy Taylor
~~~~~
"Being a good husband is like being a stand-up comic. You need 10 years before you can call yourself a beginner." ~ Jerry Seinfeld
~~~~~
"Love recognizes no barriers. It jumps hurdles, leaps fences, penetrates walls to arrive at its destination full of hope." ~ Maya Angelou

JUST BROWSING THE INTERNET AND
FOUND A FEW  TERRIFIC QUOTES
"What sunshine is to flowers, smiles are to humanity. These are but trifles, to be sure; but scattered along life's pathway, the good they do is inconceivable."
~ Joseph Addison
~~~~~
"The sun,–the bright sun, that brings back, not light alone, but new life, and hope, and freshness to man–burst upon the crowded city in clear and radiant glory. Through costly-coloured glass and paper-mended window, through cathedral dome and rotten crevice, it shed its equal ray." ~ Charles Dickens
~~~~~
"For a dark street, sunshine is most welcome; for a wounded soul, love is most welcome!" ~ Mehmet Murat ildan
~~~~~
"The sun is intelligent because it never rises too early, and wise because it never sets too late." ~ Matshona Dhliwayo
~~~~~
"Life is a mixture of sunshine and rain, teardrops and laughter, pleasure and pain. Just remember, there was never a cloud that the sun couldn't shine through." ~ Anonymous
"Romance isn't always full of candle-lit dinners, cute gifts, and bouquets of flowers. Sometimes there's a darker side to love. If you're a fan of both classic romance novels and thrillers, then consider getting the best of both worlds with these nine books that feature passion, intrigue, and a healthy dose of mystery."
HYPHEMA was chosen Number-ONE
in a list of
9 Provocative Romantic Thrillers
Thank you to 
JUST BROWSING THE INTERNET AND
FOUND A FEW  TERRIFIC QUOTES
"The truth. It is a beautiful and terrible thing, and must therefore be treated with great caution." ~ J. K. Rowling
~~~~~
"Choose your friends with caution; plan your future with purpose, and frame your life with faith." ~ Thomas S. Monson
~~~~~
"A man who has nothing for which he is willing to fight, nothing which is more important than his own personal safety, is a miserable creature and has no chance of being free unless made and kept so by the exertions of better men than himself." ~ John Stuart Mill
~~~~~
"Understand, our police officers put their lives on the line for us every single day. They've got a tough job to do to maintain public safety and hold accountable those who break the law." ~ Barack Obama
~~~~~
"Spring passes and one remembers one's innocence.
Summer passes and one remembers one's exuberance.
Autumn passes and one remembers one's reverence.
Winter passes and one remembers one's perseverance."
~ Yoko Ono
Hyphema… IN ITALIAN!
Le cose buone stanno accadendo! Questa storia piena di suspense basata sui servizi medici di emergenza si occupa di questioni contemporanee rilevanti.
VHP Book Tours
in Italiano!
Ifema
Chelle Cordero
Ifema: sanguinamento dell'occhio causato da un trauma…
Matt Garratti, un paramedico di New York, si trasferisce con sua moglie e suo figlio nel Nord Carolina per fare il lavoro dei suoi sogni come medico di volo. Pakistana di origine, Sudah, sua moglie, riceve sguardi taglienti e commenti brutali dai nuovi vicini… Matt si chiede se stia inseguendo i suoi sogni o portando la sua famiglia in un incubo da cui non potrebbero più svegliarsi.
Italiano!
 Photo de Mark Engelman
Chelle Cordero
Chelle Cordero scrive storie di Passione e Suspance. Vanilla Heart Publishing ha pubblicato nove romanzi di Cordero: Bartlett's Rule; His Lucky Charm; Within the Law; Courage of the Heart; Final Sin; Hostage Heart; A Chaunce of Riches; Common Bond, Tangled Hearts; e Hyphema. Sta attualmente lavorando al suo decimo libro e…
View original post 345 more words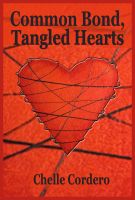 Prologue
If he was reading her surprised expression right, she was expecting somebody else to be on the other side of the door when she swung it wide open. Cautiously, the willowy blonde pushed the door partly closed before politely inquiring if she could help him.
Justin took his time letting his eyes roam from her short, tousled hair down to her very long legs. He noticed, in typical male fashion, how very shapely those long legs were. She was wearing a loose fitting shirt and cut off jeans, her feet were bare.
Layne felt uncomfortable as the stranger's eyes made their leisurely excursion. She closed the door just a little bit more and then fortified her courage with the thought that her nosy neighbor, Mrs. Addamson, would open her door at the least little yell she might make.
"Is there something you want?" She impatiently asked him and then blushed when his eyes flew up to meet hers with an amused smile.
Oh baby, where have you been all my life? He thought and then smiled politely. "I was looking for…" he carefully checked a piece of paper he held in his hand. "…for Layne Gillette." Justin said 'Lane'.
She refrained from correcting his pronunciation. For the last few years, Layne had explained to people that it was pronounced like Janie except with an L.
"Who's asking?" No matter that he seemed to fit the exact description of tall, dark and handsome that she and her friends always joked about, she was wary of any stranger who came looking for her.
"My name is Justin Ross…" He waited just a moment to see if there was any recognition, he was disappointed. "I was told that Layne Gillette lives here."
"It's Lay-nee…" She was expressionless.
"Hi, I take it you're Lay-nee?" His eyebrows arched as he emphasized the proper pronunciation.
"What do you want?" Layne inconspicuously braced herself against the door so she could slam it forcefully in his face if need be.
"It's… uh… personal. May I come in?" He was mesmerized by her golden eyes.
"No." She was firm.
It took a moment before her refusal totally sunk in. Not many dared to refuse Justin Ross anything. He took a deep breath in and started to patiently explain to her that he needed to speak with her privately. "Look, I just came a long way… and we really need to talk…"
"Hey Mom, is that Rita?" The childlike voice startled the both of them. Layne turned her head to answer when Justin pushed on the door with his hand and knocked her off-balance. The door swung open and Justin got his first look at the little boy who had his mother's golden eyes. Like his own hair, the boy had jet-black curly locks and the contrast was extraordinary.
"Is that him?" Justin pushed his way past Layne and went to the boy. "Are you Dennis?"
The little boy stared at the stranger who had pushed past his mother. Justin didn't mean to scare him and started to smile.
She was ready to physically tackle him as she shouted at her son. "Go to your room… now!"
"But Mom…" The boy looked between the stranger and his mother.
"And close your door!" She put herself between the stranger and her child. The door to the hallway swung wide open.
"Mommmm…" He did his best to hide his trembling lower lip.
"Now!" Layne stared at him until he obeyed. She stood with her hands against Justin's firm chest to block his advance. She swung her gaze back to Justin, he could have sworn her eyes glowed with rage. "Did Charlie send you?"
He was puzzled by her strange behavior. She seemed overly melodramatic. All he wanted to do was see the boy. "Who's Charlie?" He was annoyed when he heard the click of the boy's bedroom door.
"Just answer the damn question!" Layne had tried to mentally prepare herself for just this kind of confrontation for the last six years, but she never thought her anger or her fear would be so great.
"I don't know… who the hell… Charlie is!" He forcefully brushed her hands off of him. "Look, I came to speak to you because…"
"If Charlie didn't send you, who did?" She cut him off.
Justin tried to control his own frustration. He understood this woman's need to protect the boy from someone she didn't know, but he needed desperately to see the boy. He resented her refusal.
"No one sent me!" He made sure not to yell.
"Then why are you here?" She wouldn't trust him.
"Because… we need to talk." It was harder to say it than he realized.
Layne was prepared to defend her son with her life if she had to. "…about what?"
"You and I need to talk. I'd really like to do this calmly." Justin knew she wasn't going to react very well. She was being too overprotective without knowing the reason for his visit. Once she found out…
"What do you and I have to talk about? There's nothing for us to talk about." She wasn't letting her guard down for anything. And if he thought he could just come in here and shove her around, he'd soon learn differently.
"Layne…" He tried to reach out for her, she sidestepped him. "We need to talk about… our son." He saw her look of shock. "We need to talk about Dennis."
She slowly turned her head to look at a photograph of Dennis that was sitting on the top of her television set and made the comparison to the man standing in front of her.
Suddenly she screamed at him and began to beat at his chest with her clenched fists. "Get out! Get out of here! Get the hell out of my home!"
"Layne, calm down." Justin tried to defend himself from her blows. He grabbed at her hands and tried to hold the struggling woman away from him. "Stop struggling. Just calm down!" That's when he heard a door open.
"Should I call the police, Layne?" Mrs. Addamson called across the hallway from the protection of her own doorway.
Justin wanted to see the boy again. He wanted this beautiful lunatic to stop attacking him. He didn't want to have to call his lawyer to get him out of jail. "I'll be back." Justin turned on his heel and left. Mrs. Addamson slammed her door as he entered the hallway.
Layne pushed the door closed behind him and locked it. Then she sunk down to the floor and held herself to keep from trembling.
buy links
VHP Book Tours
Le Karma d'Annie
Chelle Cordero
Annie Furman laisse son passé derrière elle et poursuit sa route avec le shérif adjoint Dave Turner. Ses dons (ou sont-ils une malédiction ?) se renforcent. Elle réalise ne pas être la seule au royaume du voyage astral. Dave lui a sauvé la vie, maintenant, c'est à son tour de se battre contre un autre 'voyageur' pour le sauver… si seulement elle réussit à survivre.

Prenez votre copie aujourd'hui!
Also Available through
!Indigo, Bucher.de, Angus & Robertson, WHSmith, Thalia, Tolino, Streetlib, 3M, Baker and Taylor, Follet, Overdrive, Gardners, Chegg, Google Play, and more!
Also Available in English as
Print, Audio, and Ebook
 and as Portugese and Spanish translations
Also Available in English as
Print, Audio, and Ebook
 and as Portugese and Spanish translations
 Photo de…
View original post 581 more words