You are currently browsing the category archive for the 'quotes' category.
JUST BROWSING THE INTERNET AND FOUND A FEW  TERRIFIC QUOTES
"You never know how strong you are, until being strong is your only choice."
~ Bob Marley
~~~~~
"Nearly all men can stand adversity, but if you want to test a man's character, give him power." ~ Abraham Lincoln
~~~~~
"If I fail, I try again, and again, and again. If YOU fail, are you going to try again? The human spirit can handle much worse than we realize. It matters HOW you are going to FINISH. Are you going to finish strong?" ~ Nick Vujicic
~~~~~
"I learned that courage was not the absence of fear, but the triumph over it. The brave man is not he who does not feel afraid, but he who conquers that fear."
~ Nelson Mandela
~~~~~
"Have the courage to follow your heart and intuition. They somehow already know what you truly want to become. Everything else is secondary."
~ Steve Jobs
JUST BROWSING THE INTERNET AND FOUND A FEW  TERRIFIC QUOTES
"Every man is a quotation from all his ancestors." ~ Ralph Waldo Emerson
#####
"When a society or a civilization perishes, one condition can always be found. They forgot where they came from." ~ Carl Sandburg
#####
"Isn't it amazing that we are all made in God's image, and yet there is so much diversity among his people?"~ Desmond Tutu
#####
"It is not flesh and blood but the heart which makes us fathers and sons."
~ Johann Schiller
#####
"If you cannot get rid of the family skeleton, you might as well make it dance."
~ George Bernard Shaw
JUST BROWSING THE INTERNET AND FOUND A FEW  TERRIFIC QUOTES
"I love that in celebrating Halloween, we can get lost in the magic of make-believe and fantasy no matter what age we are!" ~ Natalya Neidhart
~~~~~
"It is very foolish of a man to be frightened of a skeleton, for Nature has put an insurmountable obstacle against running away from it." ~ G. K. Chesterton
~~~~~
"The farther we've gotten from the magic and mystery of our past, the more we've come to need Halloween." ~ Paula Curan
~~~~~
"We're all ghosts. We all carry, inside us, people who came before us."
~ Liam Callanan
~~~~~
"A grandmother pretends she doesn't know who you are on Halloween."
~ Erma Bombeck
JUST BROWSING THE INTERNET AND FOUND A FEW  TERRIFIC QUOTES
"We inherit from our ancestors gifts so often taken for granted.
Each of us contains within this inheritance of soul. We are links between
the ages, containing past and present expectations, sacred memories
and future promise." ~ Edward Sellner
~~~~~
"Diversity is the one true thing we all have in common.
Celebrate it every day." ~ Author Unknown
~~~~~
"Dogs, for a reason that can only be described as divine, have the ability
to forgive, let go of the past, and live each day joyously. It's something
the rest of us strive for." ~ Jennifer Skiff, The Divinity of Dogs
~~~~~
"Optimism is the faith that leads to achievement. Nothing can be
done without hope and confidence."  ~ Helen Keller
~~~~~
"What one does is what counts and not what one
had the intention of doing." ~ Pablo Picasso
JUST BROWSING THE INTERNET AND FOUND A FEW  TERRIFIC QUOTES
"An individual has not started living until he can rise above the narrow confines of his individualistic concerns to the broader concerns of all humanity."
~ Martin Luther King, Jr.
~~~~~
"Every child in America should be acquainted with his own country. He should read books that furnish him with ideas that will be useful to him in life and practice. As soon as he opens his lips, he should rehearse the history of his own country." ~ Noah Webster
~~~~~
"It is time for parents to teach young people early on that in diversity there is beauty and there is strength." ~ Maya Angelou
~~~~~
"We become not a melting pot but a beautiful mosaic. Different people, different beliefs, different yearnings, different hopes, different dreams."
~ Jimmy Carter
~~~~~
"Courage doesn't mean you don't get afraid. Courage means you don't let fear stop you." ~ Bethany Hamilton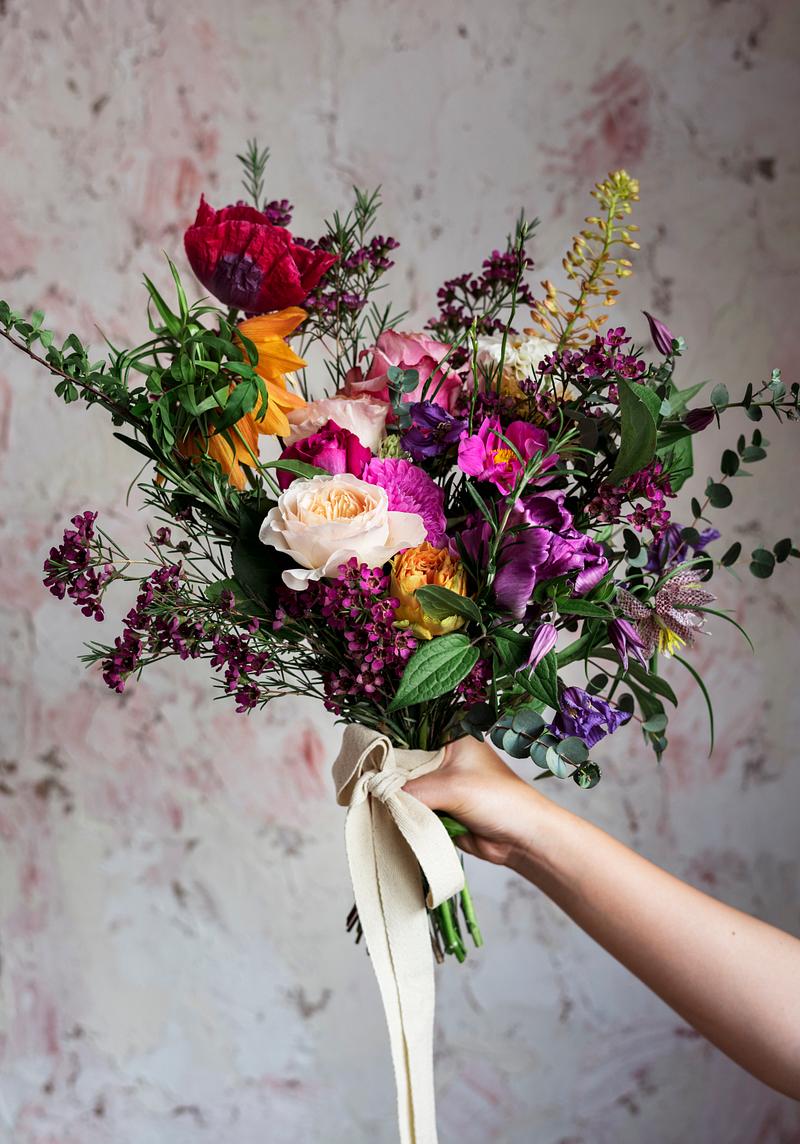 JUST BROWSING THE INTERNET AND FOUND A FEW  TERRIFIC QUOTES
"Whoever declared that love at first sight doesn't exist has never witnessed the purity of a puppy or looked deep into a puppy's eyes. If they did, their lives would change considerably." ~ Elizabeth Parker, Paw Prints in the Sand
~~~~~
"A proverb is a short sentence based on long experience." ~ Anonymous
~~~~~
"To live is so startling it leaves little time for anything else." ~ Emily Dickensen
~~~~~
"After we bring food home from the grocery store…Dogs must think we are the greatest hunters ever!" ~ Ann Taylor
~~~~~
"When you're surrounded by people who share a passionate commitment around a common purpose, anything is possible." ~ Howard Schultz
JUST BROWSING THE INTERNET AND FOUND A FEW  TERRIFIC QUOTES
"And now we welcome the new year, full of things that have never been"
~ Rainer Maria Rilke
#####
"The chief beauty about time is that you cannot waste it in advance.
The next year, the next day, the next hour are lying ready for you,
as perfect, as unspoiled, as if you had never wasted or misapplied
a single moment in all your life. You can turn over a new leaf every hour
if you choose." ~ Arnold Bennett
#####
"We all want to break our orbits, float like a satellite gone wild in space, run the risk of disintegration. We all want to take our lives in our own hands and hurl them out among the stars." ~ David Bottoms 
#####
"Love should be an inspiration, not an obligation." ~ Zsa Zsa Gabor
#####
"Sometimes being a friend means mastering the art of timing. There is a time for silence. A time to let go and allow people to hurl themselves into their own destiny. And a time to prepare to pick up the pieces when it's all over."
~ Gloria Naylor
On Rosh Hashanah it is written… On Yom Kippur it is sealed.
May it be written and may it be sealed that you have a new year
that brings fulfillment and happiness, peace and prosperity –
all of life's very best things. Have a Happy, Healthy New Year!
JUST BROWSING THE INTERNET AND FOUND A FEW  TERRIFIC QUOTES
"A man, as a general rule, owes very little to what he is born with—a man is what he makes himself." — Alexander Graham Bell
#####
"Change and renewal are themes in life, aren't they? We keep growing throughout life." — Susan Minot
#####
"Top athletes understand that to play at their best, they must alternate periods of intense performance with periods of strategic renewal." — Robin S. Sharma
#####
"Anger … it's a paralyzing emotion … you can't get anything done. People sort of think it's an interesting, passionate, and igniting feeling — I don't think it's any of that — it's helpless … it's absence of control — and I need all of my skills, all of the control, all of my powers … and anger doesn't provide any of that — I have no use for it whatsoever." — Toni Morrison
#####
"Talent is cheaper than table salt. What separates the talented individual from the successful one is a lot of hard work." — Stephen King
JUST BROWSING THE INTERNET AND FOUND A FEW  TERRIFIC QUOTES
"Feelings of worth can flourish only in an atmosphere where individual differences are appreciated, mistakes are tolerated, communication is open, and rules are flexible — the kind of atmosphere that is found in a nurturing family."
~ Virginia Satir
~~~~~
"I never did anything worth doing by accident, nor did any of my inventions come by accident; they came by work." ~ Plato
~~~~~
"I want to discourage you from choosing anything or making any decision simply because it is safe. Things of value seldom are." ~ Toni Morrison
~~~~~
"Look up at the stars and not down at your feet. Try to make sense of what you see, and wonder about what makes the universe exist. Be curious."
~ Stephen Hawking
~~~~~
"Our greatest happiness does not depend on the condition of life in which chance has placed us, but is always the result of a good conscience, good health, occupation, and freedom in all just pursuits." ~ Thomas Jefferson
JUST BROWSING THE INTERNET AND FOUND A FEW  TERRIFIC QUOTES
"Every action in our lives touches on some chord that will vibrate in eternity."
~ Edwin Hubbel Chapin
~~~~~
"Heroes are never perfect, but they're brave, they're authentic, they're courageous, determined, discreet, and they've got grit." ~ Wade Davis
~~~~~
"We gain strength, and courage, and confidence by each experience in which we really stop to look fear in the face…we must do that which we think we cannot." ~ Eleanor Roosevelt
~~~~~
"Fear can keep a man out of danger but courage only can support him in it."
~ Thomas Fuller
~~~~~
"My heroes are those who risk their lives every day to protect our world and make it a better place – police, firefighters and members of our armed forces."
~ Sidney Sheldon