You are currently browsing the tag archive for the 'Shannon L. Alder' tag.
JUST BROWSING THE INTERNET AND
FOUND A FEW  TERRIFIC QUOTES
"Hard times don't create heroes. It is during the hard times when the 'hero' within us is revealed." ~ Bob Riley
~~~~~
"You can make heaven out of hell, or hell out of heaven. The choice is yours." ~ Shannon L. Alder
~~~~~
"If you run into a wall, don't turn around and give up. Figure out how to climb it." ~ Michael Jordan
~~~~~
"Some days are like folding fitted sheets…" ~ Nanette L. Avery
~~~~~
"The gem cannot be polished without friction, nor man perfected without trials." ~ Chinese Proverb
JUST BROWSING THE INTERNET AND FOUND A FEW  TERRIFIC QUOTES
"People that have trust issues only need to look in the mirror. There they will meet the one person that will betray them the most." ~ Shannon L. Alder
~~~~~
"Saving our planet, lifting people out of poverty, advancing economic growth… these are one and the same fight. We must connect the dots between climate change, water scarcity, energy shortages, global health, food security and women's empowerment. Solutions to one problem must be solutions for all." ~ Ban Ki-moon
~~~~~
"Calm mind brings inner strength and self-confidence, so that's very important for good health." ~ Dalai Lama
~~~~~
"There's lots of people in this world who spend so much time watching their health that they haven't the time to enjoy it." ~ Josh Billings
~~~~~
"Do not dwell in the past; do not dream of the future, concentrate the mind on the present moment." ~ Buddha
JUST BROWSING THE INTERNET AND FOUND A FEW TERRIFIC QUOTES
When we are no longer able to change a situation,
we are challenged to change ourselves.
~ Viktor Frankl
~~~~~
Regrets can hold you back
and prevent the most wonderful
things taking place in our lives.
~ Author Unknown
~~~~~
A discovery is said to be an accident meeting a prepared mind.
~ Albert Szent-Gygorgyi
~~~~~
"It was amazing how you could get so far from where you'd planned, and yet find it was exactly were you needed to be."
~ Sarah Dessen
~~~~~
"Life always begins with one step outside of your comfort zone."
~ Shannon L. Alder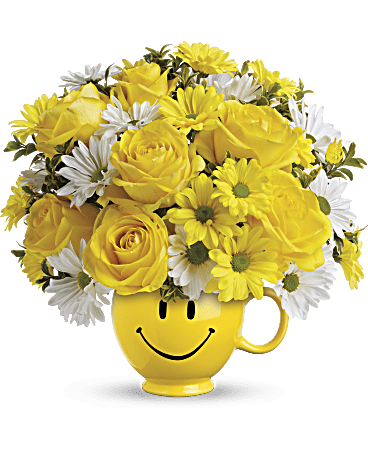 JUST BROWSING THE INTERNET AND FOUND A FEW TERRIFIC QUOTES
"Defensiveness is usually someone silently screaming that they need you to value and respect them in disguise. When you look for deeper meanings behind someone's pain you can then begin to heal not only yourself, but others."
~ Shannon L. Alder
~~~~~
"Each writer is born with a repertory company in his head. Shakespeare has perhaps 20 players. … I have 10 or so, and that's a lot. As you get older, you become more skillful at casting them." ~ Gore Vidal
~~~~~
"If you don't believe in ghosts, you've never been to a family reunion."
~ Ashleigh Brilliant
~~~~~
"True enjoyment comes from activity of the mind and exercise of the body; the two are ever united." ~ Wilhelm von Humboldt
~~~~~
"Our life is an endless journey; it is like a broad highway that extends infinitely into the distance. The practice of meditation provides a vehicle to travel on that road. Our journey consists of constant ups and downs …" ~ Chogyam Trungpa
JUST BROWSING THE INTERNET AND FOUND A FEW TERRIFIC QUOTES TO SHARE
"It is not the critic who counts; not the man who points out how the strong man stumbles, or where the doer of deeds could have done them better. The credit belongs to the man who is actually in the arena, whose face is marred by dust and sweat and blood; who strives valiantly; who errs, who comes short again and again, because there is no effort without error and shortcoming; but who does actually strive to do the deeds; who knows great enthusiasms, the great devotions; who spends himself in a worthy cause; who at the best knows in the end the triumph of high achievement, and who at the worst, if he fails, at least fails while daring greatly, so that his place shall never be with those cold and timid souls who neither know victory nor defeat." ~ Theodore Roosevelt
~~~~~
"Be the hero of your children's story. Never let them believe for a minute that honor, courage and doing what is right is only reserved for other fathers and mothers." ~ Shannon L. Alder
~~~~~
"The object of terrorism is terrorism. The object of oppression is oppression. The object of torture is torture. The object of murder is murder. The object of power is power. Now do you begin to understand me?" ~ George Orwell, 1984
~~~~~
 "Pain is a pesky part of being human, I've learned it feels like a stab wound to the heart, something I wish we could all do without, in our lives here. Pain is a sudden hurt that can't be escaped. But then I have also learned that because of pain, I can feel the beauty, tenderness, and freedom of healing. Pain feels like a fast stab wound to the heart. But then healing feels like the wind against your face when you are spreading your wings and flying through the air! We may not have wings growing out of our backs, but healing is the closest thing that will give us that wind against our faces." ~ C. JoyBell C.
~~~~~
"Recovery begins from the darkest moment." ~ John Major