You are currently browsing the tag archive for the 'life' tag.
JUST BROWSING THE INTERNET AND FOUND A FEW TERRIFIC QUOTES
"Those who love deeply never grow old; they may die of old age, but they die young." ~ Sir Arthur Wing Pinero
~~~~~
"Life is not measured by the number of breaths we take, but by the moments that take our breath away." ~ Maya Angelou
~~~~~
To laugh often and much;
to win the respect of intelligent people and the affection of children;
to earn the appreciation of honest critics and
to endure the betrayal of false friends.
To appreciate beauty;
to find the best in others; to leave the world a bit better whether by a healthy child, a garden patch, or a redeemed social condition;
to know that even one life has breathed easier because you have lived.
This is to have succeeded.
~ Ralph Waldo Emerson
~~~~~
"If all I'm remembered for is being a good basketball player, then I've done a bad job with the rest of my life." ~ Isiah Thomas
~~~~~
"If you can remember me,
I will be with you Today,
Tomorrow and always."
~ Nirav Sanchaniya
JUST BROWSING THE INTERNET AND FOUND A FEW TERRIFIC QUOTES
"In the End, we will remember not the words of our enemies, but the silence of our friends." ~ Martin Luther King, Jr.
~~~~~
"Guard against the impostures of pretended patriotism." ~ George Washington
~~~~~~
"As you get older three things happen. The first is your memory goes, and I can't remember the other two." ~ Sir Norman Wisdom
~~~~~
"You can't start the next chapter of your life if you keep re-reading the last one." ~ unknown
~~~~~
"Our prime purpose in this life is to help others. And if you can't help them, at least don't hurt them." ~ Dalai Lama XIV
JUST BROWSING THE INTERNET AND FOUND A FEW TERRIFIC QUOTES
When we are no longer able to change a situation,
we are challenged to change ourselves.
~ Viktor Frankl
~~~~~
Regrets can hold you back
and prevent the most wonderful
things taking place in our lives.
~ Author Unknown
~~~~~
A discovery is said to be an accident meeting a prepared mind.
~ Albert Szent-Gygorgyi
~~~~~
"It was amazing how you could get so far from where you'd planned, and yet find it was exactly were you needed to be."
~ Sarah Dessen
~~~~~
"Life always begins with one step outside of your comfort zone."
~ Shannon L. Alder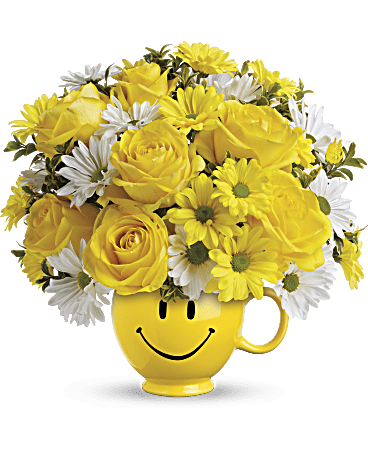 JUST BROWSING THE INTERNET AND FOUND A FEW TERRIFIC QUOTES
"The creation of something new is not accomplished by the intellect but by the play instinct." ~ Carl Jung
~~~~~~~~
"Children seldom misquote. In fact, they usually repeat word for word what you shouldn't have said." ~ Author Unknown
~~~~~~~~
"To keep the body in good health is a duty, otherwise we shall not be able to keep our mind strong and clear." ~ Buddha
~~~~~~~~
"Observation is a passive science, experimentation an active science." ~ Claude Bernard
~~~~~~~~
"The biggest adventure you can take is to live the life of your dreams." ~ Oprah Winfrey
JUST BROWSING THE INTERNET AND FOUND A FEW TERRIFIC QUOTES
"There is no present or future, only the past, happening over and over again, now." By Eugene O'neill
~~~~~~~~
"If you love life, don't waste time, for time is what life is made up of." ~ Bruce Lee
~~~~~~~~
"The greatest mistake you can make in life is to be continually fearing you will make one." ~ Elbert Hubbard
~~~~~~~~
"Time as he grows old teaches many lessons." ~ Aeschylus
~~~~~~~~
"The best and most beautiful things in this world cannot be seen or even heard, but must be felt with the heart." ~ Helen Keller
JUST BROWSING THE INTERNET AND FOUND A FEW TERRIFIC QUOTES
"I arise in the morning torn between a desire to improve the world and a desire to enjoy the world. This makes it hard to plan the day." ~ E. B. White
~~~~~
"Life without love is like a tree without blossoms or fruit." ~ Kahlil Gibran.
~~~~~
"Thank you for life, and all the little ups and downs that make it worth living." ~ Travis Barker
~~~~~
"If you love someone, you say it, right then, out loud. Otherwise, the moment just passes you by." ~ Julia Roberts
~~~~~
"Difficulties do come in life, but to overcome difficulties, one needs to be strong & strength comes only through spiritual knowledge." ~ Sri Sri

JUST BROWSING THE INTERNET AND FOUND A FEW TERRIFIC QUOTES
"Sometimes we focus so much on what we don't have that we fail to see, appreciate, and use what we do have!" ~ Jeff Dixon
~~~~~
"If pleasures are greatest in anticipation, just remember that this is also true of trouble." ~ Elbert Hubbard
~~~~~
"A bargain is something you can't use at a price you can't resist." -Franklin P. Jones
~~~~~
"Bad things do happen; how I respond to them defines my character and the quality of my life. I can choose to sit in perpetual sadness, immobilized by the gravity of my loss, or I can choose to rise from the pain and treasure the most precious gift I have—life itself." ~ Walter Anderson
~~~~~
"There has never been another you. With no effort on your part you were born to be something very special and set apart. What you are going to do in appreciation of that gift is a decision only you can make." Dan Zadra
JUST BROWSING THE INTERNET AND FOUND A FEW TERRIFIC QUOTES
"My favorite childhood memory is not paying bills." ~ Unknown
~~~~~
You don't stop laughing when you grow old, you grow old when you stop laughing. ~ George Bernard Shaw
~~~~~
"Love begins with a smile, grows with a kiss, ends with a tear. When you were born, you were crying and everyone around you was smiling. Live your life so that when you die, you're the one smiling and everyone around you is crying." ~ Unknown
~~~~~
"You could hold me and I could hold you. And it would be so peaceful. Completely peaceful. Like the feeling of sleep, but awake in it together." ~ John Green
~~~~~
"The first 40 years of your childhood are always the hardest." ~ Anonymous
JUST BROWSING THE INTERNET AND FOUND A FEW TERRIFIC QUOTES
"Let all that you do be done in love." ~ Corinthians 16:14
~~~~~
"Courage isn't having the strength to go on – it is going on when you don't have strength." ~ Napoléon Bonaparte
~~~~~
"You've gotta dance like there's nobody watching,
Love like you'll never be hurt,
Sing like there's nobody listening,
And live like it's heaven on earth."
~ William W. Purkey
~~~~~
"In three words I can sum up everything I've learned about life: it goes on." ~ Robert Frost
~~~~~
"Happiness is not something ready-made. It comes from your own actions." ~ Dalai Lama XIV
All she could do was sit by his bedside and hold his hand, the doctors said it wouldn't be long. Her gentle friend defied the odds and waited, he waited to give loved ones a chance to be there, he waited… A few squandered the opportunity to say goodbye while others gathered around to let him know they cared.
She spent days and nights at his hospital bedside and never let him wake to be alone. He knew that he could always rely on her friendship, he could see her generous soul and he took comfort in that. He held her hand and through pain filled lips he let her know what her friendship meant to him, he spoke of the joy she brought him.
And it was while his hand was in hers that he gave a smile and drew his last breath. Once again this woman was his friend as she made sure that his final wishes were followed. She shouldered the responsibility because he knew he could count on her.
It was just a shovelful of dirt she dropped onto his coffin, the final act of what she could do for him, something he could never repay. Then she went home to begin her mourning taking with her sweet memories of a very special friendship and knowing that life goes on even through the tears.
A man's first death is inevitable —
the second, being forgotten, should never come to be.
I know that she will never let that happen.