You are currently browsing the tag archive for the 'contest' tag.
When we last tuned in, or at least on February 25th, I posted a list of movies where the weather made a significant difference to the story and I challenged folks to guess which one of the movies I never saw.
I even thought I might help out with a hint that I thought would effectively eliminate about half of the movies listed. Alas, no one guessed the correct movie!
I've seen Twister, The Wizard of Oz, The Perfect Storm, The Day After Tomorrow, Groundhog Day, Forrest Gump, Gone With The Wind, The Shining, The Truman Show, Casablanca, and Star Wars Episode VI: Return of the Jedi.
The one movie I NEVER saw was Key Largo
But since I really want to give away some books, I'm emailing out a few .pdf copies of my Living, Breathing, Writing books anyway. These books are based on my successful Amazon Kindle blog Living, Breathing, Writing.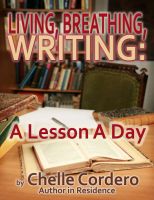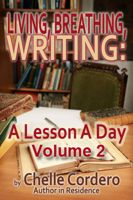 Stories, poetry, and great recipes for Valentine s Day in the Love and Chocolate Anthology from the authors of Vanilla Heart Publishing. Anne K. Albert, Barbra Annino, Charmaine Gordon, Chelle Cordero, Janet Lane Walters, Malcolm R. Campbell, Marilyn Celeste Morris, Melinda Clayton, Misha Crews, Robert Hays, S.R. Claridge, Vila SpiderHawk.
Win a FREE e-book (.pdf format) copy of Love and Chocolate just for entering my contest…
1- In Bartlett's Rule, Paige Andrews works at a company called By-Lines. Is By-Lines a:
a: Publishing company
b: Car rental service
c: A gourmet food store
2- In A Chaunce of Riches, Ben is a:
a: Prize fighter
b: Bodyguard
c: TV commentator
3- In Final Sin, Julie is a paramedic and Jake is a sheriff. What state do they work in::
a: Florida
b: South Dakota
c: New York
***Send your BEST guess to me at ChelleCordero@gmail.com – by the way, ALL entries to this contest will WIN! Be sure to include YOUR EMAIL and put CONTEST in the subject line.
It's as simple as A – B – C  !
We are in a quandary – Vanilla Heart Publishing likes my next manuscript, but we can't decide on a name. I originally called this story "A Common Bond" but Kimberlee likes "Tangled Hearts" and plans to release this book around February for Valentine's Day.
So please, help us to decide:
About the book…
Dennis Gillette has two too many fathers according to his mom, Layne, and both men are rich and powerful and either could afford to take her son away from her. One man is merciless, authoritarian and she fears him – the other is demanding, determined and sexy as hell. What happens when the two men have to face off against each other? Which one will win her love and which one will win her son?
Layne never met Justin until he showed up on her doorstep to claim his son, the same son she ran away with when she was pregnant to keep him from her husband, Charles. So is it a common bond they share, or is it a tale of tangled hearts? Or maybe you have another suggestion…
Send your suggestions to me at ChelleCordero@gmail.com and put your title choice in the subject line; be sure to put your name and mailing address into the body of the email because you just might win a prize!

If we choose your suggestion you can win a copy of my next release A Chaunce of Riches (in November which will include a preview of my next book) AND your name will be mentioned in Dedications & Acknowledgments in A Common Bond/Tangled Hearts/Tangled Common Bond Hearts and Elephant (!?). There will be a random drawing if multiple entries arrive with the same chosen title.
All entries are due by October 31!
Five names were randomly chosen from all of the members of ChelleWrites –
The Grand Prize Winner of a signed (print) copy of Hostage Heart is Barbara V.
Steve H & Jane R won ebook copies of Final Sin
Jenny W & Sheila B won ebook copies of Hostage Heart
My next contest will be announced soon…
Just one more day to enter the contest to win a FREE Chelle Cordero e-book
Simply match the couples correctly (hint: there are five books, 5 couples) (for example 1:A, 2:D, 3B and so forth – and NO, those are NOT the answers, LOL)
On Friday I will pick one name from all of the CORRECT entries (or a tie with the most correct responses) for a chance to win a FREE .pdf format E-Book of your choosing from my 5 novels. (Commment on my Blogspot or send me an email at ChelleCordero@gmail.com with Couples Contest in the subject line)
~~~~~~~~ Women                            ~~~~~~~ Men
~~~~~ 1: Julie Jennings ~~~~~ A: Adam Sherman
~~~~~ 2: Paige Andrews ~~~~~ B: Tom Hughes
~~~~~ 3: Caitlyn Smythe ~~~~~ C: Lon Bartlett
~~~~~ 4: Alli Davis               ~~~~~ D: Jake Carlson
~~~~~ 5: Davie Prescott ~~~~~ E: Brandon Price
Check my Blogspot for more details!
And also follow the HIDDEN codes on the VHP Website to get more FREE e-books!
(all thru July 2009)

Check out my blog – match the excerpts with the books