You are currently browsing the tag archive for the 'abundance' tag.
JUST BROWSING THE INTERNET AND
FOUND A FEW TERRIFIC QUOTES
"One person can make a difference, and everyone should try." ~ John F. Kennedy
~~~~~
"The test of our progress is not whether we add more to the abundance of those who have much; it is whether we provide enough for those who have too little." ~ Franklin D. Roosevelt
~~~~~
"In the unlikely story that is America, there has never been anything false about hope." ~ Barack Obama
~~~~~
"If a dog will not come to you after having looked you in the face, you should go home and examine your conscience." ~ Woodrow Wilson
~~~~~
"My choice early in life was either to be a piano player in a whorehouse or a politician. To tell the truth, there's hardly a difference." ~ Harry S. Truman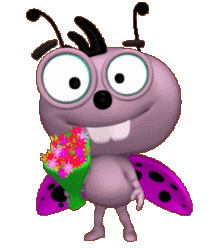 JUST BROWSING THE INTERNET AND
FOUND A FEW  TERRIFIC QUOTES
"Change is the law of life. And those who look only to the past or present are certain to miss the future." ~ John F. Kennedy
~~~~~
"Nations do not die from invasion; they die from internal rottenness."
~ Abraham Lincoln
~~~~~
"Lightning makes no sound until it strikes." ~ Martin Luther King Jr.
~~~~~
"One-fifth of the people are against everything all the time." ~ Robert Kennedy
~~~~~
"The test of our progress is not whether we add more to the abundance of those who have much; it is whether we provide enough for those who have too little." ~ Franklin D. Roosevelt