You are currently browsing the tag archive for the 'making a difference' tag.
JUST BROWSING THE INTERNET AND
FOUND A FEW TERRIFIC QUOTES
"One person can make a difference, and everyone should try." ~ John F. Kennedy
~~~~~
"The test of our progress is not whether we add more to the abundance of those who have much; it is whether we provide enough for those who have too little." ~ Franklin D. Roosevelt
~~~~~
"In the unlikely story that is America, there has never been anything false about hope." ~ Barack Obama
~~~~~
"If a dog will not come to you after having looked you in the face, you should go home and examine your conscience." ~ Woodrow Wilson
~~~~~
"My choice early in life was either to be a piano player in a whorehouse or a politician. To tell the truth, there's hardly a difference." ~ Harry S. Truman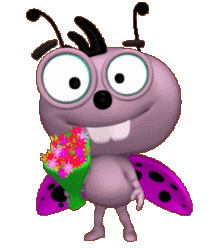 JUST BROWSING THE INTERNET AND
FOUND A FEW  TERRIFIC QUOTES
 "To know even one life has breathed easier because you have lived. This is to have succeeded."~ Ralph Waldo Emerson
~~~~~
 "There is no higher honor than to be given the responsibility to care for another human being." ~ Richard K. Schachern
~~~~~
"I didn't become an EMT to get a front-row seat to other people's tragedies. I did it because I knew the world was bleeding and so was I, and somewhere inside I knew the only way to stop my own bleeding was to learn how to stop someone else's." ~ Daniel José Older
~~~~~
"Some go their whole lives wondering if they made a difference. Some don't have that problem." ~ Anonymous
~~~~~
 "What we have done for ourselves alone dies with us; what we have done for others and the world remains and is immortal." ~ Albert Pike
JUST BROWSING THE INTERNET AND
FOUND A FEW  TERRIFIC QUOTES
"One person can stop a great injustice. One person can be a voice for truth. One person's kindness can save a life." ~ Nicky Gumbel
~~~~~
"Carefully watch your thoughts, for they become your words. Manage and watch your words, for they will become your actions. Consider and judge your actions, for they have become your habits. Acknowledge and watch your habits, for they shall become your values. Understand and embrace your values, for they become your destiny." ~ Mahatma Gandhi
~~~~~
"I can't tell whether a revived man would appreciate his second chance or yearn for the stolen serenity." ~ Ahmed Mostafa
~~~~~
"The purpose of life is not to be happy. It is to be useful, to be honorable, to be compassionate, to have it make some difference that you have lived and lived well." ~ Ralph Waldo Emerson
~~~~~
"Some people think that you have to be the loudest voice in the room to make a difference. That is just not true. Often, the best thing we can do is turn down the volume. When the sound is quieter, you can actually hear what someone else is saying. And that can make a world of difference." ~ Nikki Haley
JUST BROWSING THE INTERNET AND FOUND A FEW TERRIFIC QUOTES
"If you must hate, if hatred is the leaven of your life, which alone can give flavor, then hate what should be hated: falsehood, violence, selfishness." ~ Ludwig Börne (1786–1837), The Eternal Jew
~~~~~~~
"True friendship comes when the silence between two people is comfortable." ~ David Tyson Gentry
~~~~~~~
"To say that on a daily basis you can make a difference, well, you can. One act of kindness a day can do it." ~ Betty Williams, Irish activist
~~~~~~~
"Reach high, for stars lie hidden in your soul. Dream deep, for every dream precedes the goal." ~ Mother Teresa
~~~~~~~
"I have decided to stick with love. Hate is too great a burden to bear." ~ Martin Luther King, Jr.