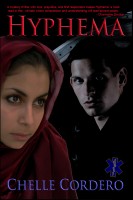 Prologue
Matt was looking down over the dark water as they were being buffeted by the winds.
"It's always choppy over here," shouted Tony, the pilot. "You get used to it after a while."
They had just finished their pre-flight check when they got banged out on an emergency transport job. The patient, a diabetic male in his forties, was in distress after being pinned under a car in a freakish accident. The bulk of the damage was centered on his back after the car fell off of its jack. His urine was filled with blood and he needed immediate transport to a level one trauma center.
North Carolina's Outer Banks had a reputation for beauty and serenity. Several old fishing villages dotted the barrier islands along with spacious homes and bed and breakfasts. Matt was thinking of taking Sudah and Aden there for a weekend jaunt soon.
Luckily the area was served by a state of the art hospital center so any injured or sick could be treated there without the hour-and-a-half commute a car would need. With a serious trauma, patients could at least be stabilized, and air transportation used to one of the trauma centers inland.
"Have you ever been out here before Matt?" Frank was a thirty three year old critical care flight nurse who had grown up in the area.
"Nope. First time." Matt had not ventured far from New York where he grew up until he decided to move his family to North Carolina after a job offer from NC Air EMS.
The LZ was lit up on the grounds of the hospital and Tony was preparing to put the chopper down. Matt and Frank remained quiet. All three were communicating through the headsets in their helmets; the sound of the rotor above them would have made it too noisy to talk otherwise.
It was still his first week in the new job and only his second living in the area. It amazed him that Sudah was so supportive even though he practically yanked her and the baby from New York. She stood by him, never questioning his decision and saying goodbye to their friends without even a tear. He was going to do everything he could to make sure this worked.
Matt felt the EC 145 bank hard to the right as Tony brought the bird around. His harness held him securely in the seat. He smiled as he watched the landscape grow bigger and realized that he was finally in his dream job.
Buy Links
Hipema (Spanish Edition)
by 
Chelle Cordero and narrated by 
Mariana Sanchez Carranza
EMS Novels Bundle Pack
featuring Final Sin and Hyphema
by Chelle Cordero